Welcome Home
If you would like to post any news to this page, please click here.
Latest News:
16-Jan-2022
by: Bob Spencer
Hank Ullman
"Our Country is in mourning, for a soldier died today."  I am sorry to report we have lost another 589th Association Brother. Hank Ullman passed away on December 16, 2021 following a lengthy illness. Hank served with A Company from March 1970 to February 1971 as a 62G20 (Quarryman). Our condolences go out to Hanks family.... you and Hank are in our hearts and minds. Rest in peace Hank, and my god bless you. We love you Brother.
Obituary of Henry O. "Hank" Ullman

Henry O. "Hank" Ullman, 72, of Allegany, New York passed away after a lengthy illness on Thursday, December 16, 2021, at the Olean General Hospital.

Born November 23, 1949 in Olean, Hank was the son of Oliver and Velma Jean Miller Ullman. On June 9, 1973 in Salamanca, Hank married Marie Devine, who survives.

Hank was a 1968 graduate of Allegany Central School. In 1970 he began serving with the US Army during the Vietnam War. While serving in Vietnam, Hank heroically served with A Company of the 589th Engineer Battalion. Following his tour of duty in Vietnam, Hank was later stationed in Germany until his honorable discharge in 1972.
Following his military discharge, Hank worked for LeValley McLeod, Inc. in Olean. Hank later started working for Ethan Allen in Salamanca, which soon after became Salamanca Lumber Company. Hank continued to work for Salamanca Lumber until his retirement. Hank was an avid motorcyclist and a retired member of The Coven MC. One of his favorite places to visit in his later years was a camp at Yellow Lake where he loved to fish and spend time with his friends and loved ones. His favorite hobby was radio control car racing, which he did mostly in Jamestown. Whatever his passions and hobbies entailed, Hank was very well-liked by all his friends, and adored by his family and his grandchildren.

Surviving besides his wife Marie are 3 children Kenneth (Brandee) Ullman of Allegany, Kevin (Stacy) Ullman of Cattaraugus and Kyle Ullman of Allegany; 4 grandchildren Jillian Ullman, Brandon Ullman, Shane Ullman and Taylor Backus; 1 sister Ella Mae Frank of Little Valley and several nieces and nephews.

In addition to his parents, he was predeceased by 3 brothers Merle Ullman, Roy Ullman and Mark Ullman.

A Celebration of Life service for family and friends is being planned for a future date and will be announced.
Arrangements are under the direction of the Casey, Halwig & Hartle Funeral Home, Olean
14-Jan-2022
by: Perry Blanchfield
The Guest book has been down since Saturday, Jan 12th. I have spent over 2 hours on the phone with Go Daddy and another 4 hours myself trying to get it back online with little success as you can see. I'm pretty sure the database with all the posts was not damaged so it should be fixable. I believe it was a combination of malware and the new cPanel server on Go Daddy. This shit doesn't get any easier! Thanks for your patience Brothers.
9-Jan-2022
by: Bob Spencer
David (Goody) Goodrow
A week or two ago I posted a notice on the Guestbook that David (Goody) Goodrow had passed away on Christmas day.  Not much information was available at the time, so I noted that additional information would be posted as it became available.  I'm sorry to note that as of today, January 10th, I don't have any additional information to share. 
What we do know is that David Goodrow was one of the Boat People and an alumnus of C Company, serving in Vietnam from June 1966 to April 1968. David attended many reunions and was a strong supporter of the Association.  On December 28th, Nick Kallas posted some very kind thoughts about David on the Guestbook that shed light on how he and other C Company members feel about David's loss.  I encourage you to read Nick's remarks.     
I am troubled by not being able to shed additional light on David's life and experiences......he deserves more, and so do each of you.  I'm sorry to admit I did not know David personally, but I did know him well enough to know that he is deserving of the words in the final stanza of the poem "A Soldier Died Today".
If we cannot do him honor while he's here to hear the praise,
Then at least let's give him homage at the ending of his days.
Perhaps just a simple headline in a paper that would say,
Our Country is in mourning, for a soldier died today.
I cannot think of more fitting words to honor David Goodrow than "Our Country is in mourning, for a soldier died today."  David, you will be missed by many.  Rest in peace and may God bless you.  We love you Brother


David A Goodrow
David served his country in the US Army, serving two tours of duty in Vietnam at the height of that conflict.
David went on to serve his hometown of Hanson, Massachusetts as a firefighter / EMT and a mechanic for 30 years. 
David enjoyed the outdoors, camping, NASCAR Racing, watching his nephews race at local tracks, and snowboarding.
A celebration of life will be at the Heatherwood Clubhouse in Florida on a date to be announced.  David's wife, Christine, will take him to Massachusetts to celebrate his life with his fire department, military, and friends on a later date.
Donations may be made to:  St. Jude's Children Hospital or Cornerstone Hospice, 2445 Lane Park Road, Tavares, Florida 32778
14-DEC-2021
by: Bob Spencer
James Lemuel Brantley
We were notified by Mary Jane Brantley, Jim Brantley's wife, that Jim passed away on Sunday, November 14, 2021, after a relatively brief illness.  Jim only lived two months after being diagnosed with stage 4 lung cancer; Jim's wife indicated two months didn't even give him time to prepare.  Jim served with C Company from February 1968 to February 1969 as a 62E20 – Heavy Equipment Operator.   Jim, you leave your Brothers of the 589th Engineer Battalion with fond memories and heavy hearts. Rest in peace Brother.  You will not be forgotten. 
James Lemuel Brantley Obituary
With heavy hearts, we announce the death of James Lemuel Brantley of Fort Meade, Florida, born in Bartow, Florida, who passed away on November 14, 2021 at the age of 73. Leave a sympathy message to the family on the memorial page of James Lemuel Brantley to pay them a last tribute. You may also light a candle in honor of James Lemuel Brantley.
Jim was predeceased in death by his mother Mary Frances Bowers Brantley, and his sister Mary Marc Brantley. He is survived by his wife Mary Jane Hall Brantley of Fort Meade, FL; his children, Jon Marc Brantley (Michelle) of Suwanee, GA and Suzette Jeanine Brantley of Vista, CA; his grandchildren, Jon Marc Brantley, Jr., James Brantley, Katie Brantley and Chloe Yantis Brianna Brault; and his great grandchild Jon Marc Brantley, III.
In lieu of flowers, for those wishing, donations may be made to Polk County Sheriff Charities, 1891 Jim Keene Blvd., Winter Haven, FL 33830 or to the Fort Meade V.F.W Post 11179, 31 N. Brown Ave., Fort Meade, FL 33841
12-Nov-2021
by: Bob Spencer
Donald Ramsey, Colonel, U.S. Army (Ret.)
Perry was notified by Francis Ramsey, Colonel Ramsey's wife, that Colonel Ramsey passed away October 7, 2021 at the Fairfax in Fort Belvoir, Virginia.  The Colonel passed away at the age of 93 years after a lengthy illness.  Colonel Ramsey commanded the 589th Engineer Battalion in Vietnam during the years 1969-70, while the Battalion was headquartered at Phan Rang.
Although Colonel Ramsey was in his 80s at the time, he was able to attend our 2010 reunion at Fort Leonard Wood.   I recall him sharing his feelings about what an honor it was for him to have led a Battalion of engineers who were able to accomplish so much with so little, under very adverse conditions. Colonel Ramsey spoke of his time commanding the 589th Engineer Battalion as being one of the highlights of his career.
Colonel Ramsey would have been 40 years old when he took command of the 589th Engineer Battalion in Vietnam, an age that at the time most of us would have considered an old man.  However, today most of us would consider that accomplishment a sign of exceptional characteristics, which in Colonel Ramsey's case would be accurate.  Colonel Ramsey joined the Army at the age of 18, right after graduating from high school.  He was accepted into officer candidate school, graduated, and was commissioned a second lieutenant, all prior to his 19th birthday.  When he was 20 years old, the Colonel gave up his commission to attend the U.S. Military Academy at West Point, where he graduated in 1953. Colonel Ramsey went on to have an accomplished military career, which is delineated more appropriately in his obituary.
Colonel Don Ramsey will be remembered by all those under his command as a strong leader, dedicated to those he led, committed to Country, and focused on successfully completing his assigned mission. While serving in Vietnam, for most of us our worlds were very small and narrowly focused. At 19 years old, I, for one, didn't have an appreciation for the 589th Engineer Battalion's overall mission and place in the war effort.  My world revolved around those I served with, our daily assignments, and an overarching desire to return home.  After compiling 70 plus years of life experiences, I can look back with appreciation for what our leaders, such as Colonel Don Ramsey, accomplished on our behalf.  I may not have known him personally or shared with him a night in an outpost in the cold rain, but I can appreciate the load he carried, the responsibility he must have felt for each of us, and the leadership he provided that allowed our organization to be one of the most proficient engineering battalions serving in Vietnam.   For your commitment and dedication to those you led, you will always be remembered.  Rest in peace Colonel.    
DONALD RAMSAY
1928 - 2021
Donald Alexander Ramsay,
Colonel, U.S. Army (Ret.)
Died on Sunday, October 17, 2021, at The Fairfax, Ft. Belvoir, VA after a long illness. Don was born June 22, 1928, to Alexander W. and Etta M. Ramsay in Grand Rapids, MI. He is survived by his loving wife of 68 years, Frances Lawrence Ramsay of Glen Allen, VA; five children: Leigh (Vernon) Simmons, Alec (Cathy) Ramsay, Caroline Ramsay, Scott Ramsay, and Jim (Donna) Ramsay; six grandchildren, and three great-grandchildren.  A career military officer, Colonel Ramsay served 24 years in the US Army Corps of Engineers. He was an officer and a gentleman devoted to his family and respected by all who knew him. He enlisted in the Army in 1946, graduated from Officers Candidate School in 1947, and from the United States Military Academy at West Point in 1953. He earned a Master of Science in Nuclear Engineering from the Air Force Institute of Technology and attended the Command & General Staff College and the Army War College. His military honors include three Legions of Merit, the Bronze Star, the Meritorious Service Medal, two Army Commendation Medals, and the Air Force Commendation Medal. Don was a Fellow of the American Society of Civil Engineers, a Life Member of the Society of American Military Engineers, and a Registered Professional Engineer. Military duty assignments included tours in Japan, Korea, and Iran; teaching in the Army Nuclear Power Program and for three years on the faculty at USMA. During the Vietnam war he served in Korat, Thailand, commanded the 589th Engineer Construction Battalion in Phan Rang, Vietnam, and was assigned for four years to the Army General Staff. After military retirement in 1974, Don worked for 22 years for DeLeuw Cather & Co. and for Parsons Brinkerhoff in the rail transit industry. He retired again in 1996.  The family extends its deepest gratitude to his caregiver, Ali Farashkhani, for his devoted care and unwavering support.  A funeral service and interment will be held at Arlington National Cemetery at a future date. In lieu of flowers, donations may be made to the Army Historical Foundation.
www.DemaineFunerals.com
24-Aug-2021
by: Bob Spencer
Don Baux, Our Brother and Close Friend
We are losing our brothers far too fast.  I understand that we all feel that way and that it's frustrating that there is nothing we can do. Our losses, one after another, cause me to spend more and more time pondering my own mortality.
      I often imagine us all in a line, waiting our turn to meet our maker. We have our heads bowed, eyes down so we don't see those in front or behind.  We all have been standing in this line since birth, but it seems only as we age that we recognize the sensation the line is moving…. not only is it moving, but it seems to be accelerating.  There is a growing awareness of what line we are in, so there is no need for talking as we gradually accept our reality.  With each passing day I inherently know I am closer to the front than I was the day before.  But it's apparent we are not moving forward at the same pace – I've passed others and I recognize others who have passed me. I've never understood what determines our placement – it can't be merit or Don Baux would be standing behind me, knowingly, with a smile. Some, like Don, are drawn to the front of the line without warning, while illness and injury provide notice to others. Not everyone is fearful of reaching the front, but others suffer through unimaginable pain and suffering to defer the inevitable.  When the inevitable is near, I wonder if I will be one of those willing to endure endless pain and suffering with little quality of life in exchange for one more day on earth, or if I will be willing to accept my fate to go quietly and peacefully to reap what I have sown here on earth.  I believe Don experienced the peaceful death he deserved.
      Don's departure from here on earth was rapid; I doubt he recognized how close to the front of the line he was getting.  One minute he was having dinner with his wife on his 73rd birthday, drinking a couple beers, having an enjoyable time, and then he was gone.  Those that knew Don recognize that is the way he would have wanted to go…... laughing and having fun right up to the end.    
      I will remember Don Baux by what I know was in his heart.  Don was a loving person who treated everyone with kindness…. I'm unsure how much being a cancer survivor influenced him in that regard, but I'm sure it encouraged him to live every day to its fullest.  Don lost a portion of his tongue to cancer several years ago, which left him with a slight speech impediment.  One of the many things I admired about Don was that he never, never let that impediment make him feel self-conscious or curtail his actions in public.  He had the strength I hope that I can have, and the fortitude to always be Don. 
      Don's friends are going to miss him for all the reasons exceptional friends are missed.  His death is going leave a void in our lives that can't be filled.  Reunions will not be the same. That "one more outing" will have to be cancelled. No more phone calls.  No more light-hearted advice. No more watching Don truly enjoy life while appreciating everything he has.  You will be missed.  Thank God for allowing you to be part of our lives.  We love you.  Rest in Peace Brother. 
  
                                                Donald D. Baux

August 22, 1948 ~ August 22, 2021 (age 73)
Obituary & Services
Tribute Wall
Obituary
Donald D. Baux, of Bethel Park, passed away unexpectedly on his birthday, on Sunday, August 22, 2021, age 73, beloved husband of Susan, loving father of Christopher (Shannon) and Michael (Crystal), brother of the late Fred Baux, Lavelma Seif, Brent Baux and Rose Pagonis (Paul), brother-in-law of Susan Baux, Rahmat Seif and Judy Baux, also 2 grandchildren Kayleigh and Christopher. Don was a SP-5 with the U.S. Army during the Vietnam Conflict. He was a member of the Local #585 Teamsters, Jugo-Slav past-president and member of the American Legion Post #760. Visitation Sunday 4-7 p.m. at the David J. Henney Funeral Home, 6364 Library Road (RT 88), Library. Interment Monday at 10:00 a.m. in the National Cemetery of the Alleghenies with Full Military Honors. EVERYONE PLEASE MEET AT THE CEMETERY. Contributions may be made to the V.A. Hospital of Oakland, Attn: Voluntary Services, University Dr. C, Pgh., PA 15240. www.davidhenneyfuneralhome.com.
20-Aug-2021
by: Bob Spencer
Mike Waugh
I am sad to report that we have lost yet another 589th Brother.  If you have attended past reunions, chances are you met and had an opportunity to visit with Mike.  Mike came across as a solid citizen, nice guy, concerned about anyone experiencing hardships.  Calm, deliberate and bright, he had the characteristics of a person you would like to spend a relaxing Saturday afternoon with.  Mike spent his last two years fighting stage 4 cancer, which speaks volumes about his courage, determination, and commitment to his family.  Like most of the losses we have experienced, I'm unsure that anyone was aware of Mike's 2-year battle with cancer.  I would like to believe that if we were aware of the battle Mike was waging, we could have found ways to be supportive.  I hope Mike died knowing he made a difference in our lives, and he will be missed.  Rest in peace Brother.  We love you.

August 25, 1945 ~ August 14, 2021
Resided in: Mission Viejo, California
Michael "Mike" Lawrence Waugh passed away peacefully in his sleep on August 14, 2021 at the age of 75, in Mission Viejo, Ca. After being diagnosed with stage 4 cancer in August of 2019, he fought hard for two years in order to spend as much time as possible with his wife, his children, and his grandchildren.
Mike was born and raised in sunny Southern California. As a young man, he served his country proudly and with distinction in Vietnam. Upon his return, he immediately rejoined the workforce, and spent over 40 years in the shipping industry starting as a dock worker and ending up as a successful manager.
At the age of 24, Mike met his wife, Anna, at a local diner where she served him burgers. After one spin in his hot-rod she was hooked, and they spent the next 51 years together. Mike was at his happiest watching his children and grandchildren pursue their passions. Whether it be at a ball field, dance studio, or traveling in a foreign land, he was always there to support others.
In retirement, Mike reconnected with his military background and became a decorated volunteer for the American Legion, Veterans Association, and USO. He was passionate about ensuring our service men and women received the respect and "welcome home" that they deserved. All that met Mike will remember his quiet resolve and subtle sense of humor.
Mike will be celebrated during a Memorial Service on September 6th at O'Connor's Mortuary in Laguna Hills. There will be a dedicated mass on September 7th at St. Kilian's Church at 10:00 AM, followed by a military burial at Miramar National Cemetery at 1:30 PM, and a reception at his home.
Please RSVP for the reception to Michelle Waugh mwaugh23@gmail.com
In lieu of flowers, please make a donation to the USO, American Legion or the American Cancer Society.
18-Aug-2021
by: Bob Spencer
Al Carlisle
Al Carlisle, Headquarters Company, passed away on August 2nd.  A short obituary follows.  I met Al during one of our early reunions in Branson and remember sharing a pleasant conversation.  In 1968 Al was our Battalion Photographer, one I didn't realize we had until I read his book "Depth of Field".  Al will be remembered for being wounded in an ambush during November of 1968, an ambush that resulted in the death of Lt. Ronald Moe and SP4 Darwin Delano of B Company.  Al was a minister at Grace of God Baptist Church in New Port Richey, Florida.  Rest in Peace Brother.  You will never be forgotten.    
Alvin Bruce Carlisle
August 25, 1947~August 02, 2021
Alvin Bruce Carlisle, 73, of Port Richey, Florida, passed away on August 2, 2021. He is survived by his wife, Patricia Carlisle; sons, Shawn (Kristin) Carlisle, Joshua Carlisle; three grandchildren; two great-grandchildren; brother, Allen Carlisle; sister, Charlene Chauvin.
6-Jul-2021
by: Bob Spencer
As Sterling Hester noted on the Guestbook, we have lost another 589th Brother, Fletcher Sapp.  Fletcher was an Association member, a close friend of many, and attended several reunions.  Fletcher's obituary will follow these remarks.  On behalf of each of us, I posted the following message to the "'Share a Memory" page on the funeral home's website as a way of expressing our feelings to Fletcher's family and friends
On behalf of your Brothers of the 589th Engineer Battalion Association – Vietnam, we will miss you.  You served your country with honor and pride during the height of the Vietnam War.  Regardless of the orders you were given, you faithfully carried them through.  You served as a model for many of us as we were tested by the challenges of those turbulent times.  Your influence on our lives has spanned over 50 years…..it is hard to believe we were so young then. You will not be forgotten as your influence lives on in our hearts and minds.  Rest in Pease Brother.  We love you.      
Fletcher D. Sapp, 76, of Olathe, Kansas passed away surrounded by his loving family on Friday, June 25, 2021 at the Kansas City Hospice House.
He was born on September 28, 1944 in Salem Florida. He is preceded in death by his parents Helen Donley and Matthew Sapp, his loving son Luke Sapp, and his brother Ronald Sapp. Fletcher was a joyful spirit with a generous heart. He proudly served our country in the Vietnam War as an engineer for the Army in the 589th Battalion.
He will be remembered for his kind heart, charitable disposition, and entrepreneurial spirit. As many people (besides his biological children) looked up to him as a father figure and looked to him for wisdom, business advice, or life advice in general.
He was a devoted husband to his wife Ruth Sapp and a dutiful father to his children Michael Sapp and Nicole Sapp. He was a loving and supportive grandpa to his two grandsons Anthony Sapp and Beckham Serrano. He was loved dearly and will be missed greatly.
Fletcher will be cremated according to his wishes. A Memorial Mass in his honor will be on Wednesday, July 7, 2021, at 10:30 a.m. at Holy Name of Jesus Catholic Church at 1001 Southwest Boulevard in Kansas City, Kansas. Immediately following the Memorial Mass, Inurnment with full Military Honors will be in Mount Calvary Catholic Cemetery at 1150 North 38th Street in Kansas City, Kansas.
In lieu of flowers, memorial contributions In Memory of Fletcher Sapp can be made to Kansas City Hospice House at 12000 Wornall Road in Kansas City, Missouri 66415.
Condolences may be offered at:
www.McGilley-Frye.com.
30-Jun-2021
by: Perry Blanchfield
I received a call from Tom Leasure back in November of last year informing us of the passing of Jim Clower, B Co. At that time I was having computer issues and could not post his obituary here. I regret that it has taken me so long do this.
Jim was a Great American that I came to know very well through many phone conversations and emails. I will miss those conversations very much. He faithfully represented the 589th as an HOF Volunteer for Jessie James Tyler at Hickory Hill Cemetery in Nesses, SC.
May you Rest in Peace Brother.
SFC James "Jim" Harold Clower US Army (Ret.)
June 14, 1945 - November 10, 2020
Columbia, South Carolina - SFC James "Jim" Harold Clower, US Army (Ret.), 75, of Columbia, died Tuesday, November 10, 2020. Born June 14, 1945, in Clintwood, Virginia, he was the son of the late Ben Sam Clower, Jr. and Etta Virginia Hill Clower.
SFC Clower retired from the US Army following 20 years of dedicated service. During his enlistment, he was deployed for two tours in Vietnam, one tour in France, and four tours in Europe. SFC Clower received many commendations and awards during his military career, including, Meritorious Service Medal, National Defense Service Medal, Army Commendation Medal, Vietnam Service Medal with Silver Service Star and four Bronze Service Stars, Vietnam Campaign Medal, Vietnam Cross of Gallantry with Palm, Good Conduct Medal, Drill Sergeant Identification Badge, Army Service Ribbon, and the Overseas Service Ribbon.
He fulfilled his lifetime dream and moved to Lake Wateree following his retirement. While living at the lake, SFC Clower enjoyed spending time on his boat and fishing. He loved NASCAR and collected Dale Earnhardt memorabilia. SFC Clower was a Mason and member of Shallotte, NC, Masonic Lodge #727, the Scottish Rite body, as well as the Jamil Temple, where he was the director of the Jamil Jokers and former director of the Jamil Truckers.
Survivors include his wife of 48 years, Sherry Diane Hale Clower; sons, Kevin Wayne Clower (Amy) and Thomas Benfield; grandchildren, Makenzie Lynn Clower and Kevin Wayne 'K.C." Clower, Jr.; siblings, Dennis Clower (Elizabeth), Douglas Clower (Wanda), Patty Mcray (Sam), and Debra Clower; in-laws, Ralph and Etta M. Hale; brother-in-law, Ralph James Hale (Rhonda); as well as his sisters-in-law, Degorah Alcorn (Darrell), Patricia Shannon (Dick), and Kathleen Cook (Billy). In addition to his parents, he was preceded in death by his sister, Barbara Clower.
The funeral service for SFC Clower will be held 12:30 o'clock, Wednesday, November 18th, at Shives Funeral Home, Trenholm Road Chapel, 7600 Trenholm Road Ext., Columbia. The burial with full military honors will follow at 2 o'clock in Fort Jackson National Cemetery. The family will receive friends from 5 until 7 o'clock Tuesday at the funeral home. For those unable to attend, a livestream of the funeral service will be available by visiting his tribute page at 
ShivesFuneralHome.com
. Everyone is invited to attend but will be asked to abide by the state's recommendations of wearing masks and social distancing to provide a safe environment for all.
In lieu of flowers, memorials may be sent to the 
American Cancer Society
, 200 Center Point Cir #100, Columbia, SC 29210.
Memories and condolences may be shared at 
ShivesFuneralHome.com
.
27-May-2021
by: Bob Spencer
Oh boy!  I recently received word that we have lost more 589th Brothers to the ravages of Agent Orange and old age.  I didn't know each of them personally, but that doesn't matter.  Whether I knew them in Vietnam, met them at a 589th Association gathering, or hadn't had an opportunity to meet them yet, the death of each one has given me a kick-in-the-gut sensation and the feeling I have lost part of myself…...a particularly important part.  Based on my discussions with others, I am not the only one that feels this way. 

            I have thought about it – well, I cannot help but think about our loss every time it happens.  I contribute my feelings to our having shared the most influential and significant event in each of our lives.  Each time we lose a Brother, it is like we lose a part of the experience which we will never regain.  It is not only those we served with directly, but those that served in the 589th in various capacities throughout the organization, who each contributed to the success we achieved.  With their deaths, it is as though the organization we served is dissolving and fading away before our very eyes.  I also feel the loss due to the caliber of people we are losing…… those who served during the Vietnam era were truly America's best.  At one time I would have poo-pooed such a notion but reflecting on the turmoil of the 1960's brings clarity to any debate.  That we were better citizens than our peers who avoided military service cannot be contested.  I believe we offered an even greater contrast to the snowflakes of today, who are neither prepared nor willing to make significant sacrifice for their fellow countrymen.  So, each of the men we lost, either in country or since we returned home, are a loss we each can feel and should respectfully commemorate.

            A collection of thoughts rambles through my mind with the loss of each Brother, but the thought that troubles me most is that I did not take time to tell those Brothers how they made a difference in my life.  I believe that everyone who touches our lives, and even many of those who don't, make a difference…...some do it directly, while others do it indirectly.  Those who influence our lives in a positive way deserve to know – not sharing their influence is like reneging on a loan.  But I understand, men don't share their feelings…. and sharing how another has influenced your life has been simply too touchy-feely for most of us.      

            However, I have made the decision to address my shortcomings by being more open and honest with those who have influenced my life.  Not only do they deserve to know, but I need to get it off my chest before it is too late.  It is too late to share my feelings with some, but I can still share them with you.   

            I was 19 years old when I first stepped on Vietnamese soil.  Officially I was 19, but emotionally, even on a good day, I was closer to 15.  If I had suggested to anyone that I had the confidence to face what was ahead, I would have been lying.  When I stepped off that plane, I knew absolutely no one, and no one knew me…. I felt as though I had left my old life behind to start anew – a new life for which there was no light at the end of the tunnel.  It had to be a mistake; I shouldn't be standing on that tarmac sweating profusely, while breathing the foulest air one could imagine.  I don't remember that we had a name back then for what I was feeling, but in today's vernacular I would say I felt as though I had lost my "white privilege". It was starting a new life with nothing; I distinctly remember thinking that I would be lucky to leave the country with the same nothing I arrived with.   

            But there you were.  The first thing I noticed was your confidence – I wished I could have had some.  And it seemed that you were unafraid.  That I couldn't figure out – I just couldn't get my mind around it.  How could you not be afraid?  Nevertheless, that's what I wanted, confidence and to not be fearful.  I chuckle when I think about it today as I realize the only difference between you and me was that you had learned to hide your fear and simply live with it. I didn't care how you dealt with your fears, I wanted to be just like you.  You had a strong work ethic that I quickly learned to admire, and which I still cling to today.  Like family members, you were always there, only you were more dependable.  I didn't have to worry about carrying the load by myself, or fear being left behind or forgotten about. You taught me about "no man left behind".  Like good friends, we shared our lives, our experiences, and the lessons we learned.  Not only was that our favorite form of entertainment, but it was also a teaching and learning experience.  I did little teaching, but I did enjoy listening. Regarding being entertaining, you could spin yarns with the greatest imagination, a skill that after 55 years I am still trying to hone.  Even after much practice, people tend to call my stories exaggerations, even the true ones.  

            It seems that you were more mature than I, some of you due to your age, some due to your accumulation of life experiences, and some of you were just smarter.  I think at the time we probably didn't refer to making better decisions as being smarter, but to using your big head as opposed to thinking with your little head.  Before Vietnam I had never so much as seen marijuana, let alone smoked it. Of course, I had to try, and I thought it was ok but there were always those around me - those who thought with their big heads - who influenced me to moderation.  I still appreciate the influence you applied. 

Like family, we were closer than blood brothers – a feeling I still treasure.  Feeling like Brothers is more than just words, it is real.  Three years ago, after members of my family were in a head-on traffic accident, you came to my rescue.  I am not overstating it when I say that I cannot imagine having survived the experience without your help.  I get overwhelmed just thinking about it.  You were there to support my wife and I in every way possible, something I still can't believe.  Not only were you there for moral support, but you were also there financially as well.  Your generosity was unbelievable – some of you must have totally emptied your pockets, which to me is the highest measure of generosity.  As we were weaving our way through that personal tragedy, I couldn't help but reflect on that "no man left behind" lesson we were dedicated to in Vietnam.  You did make sure I wasn't left behind for which I will be eternally grateful.

And I could go on for as long as you would listen, and I should, but I won't.  Please know that you, both individually and collectively, have been a huge influence in my life.  With the power to influence others also comes the responsibility to use your power effectively.  You have done that.  I recognize your positive influence, I will always give you the credit, and I will always be beholding to you for your influence. I don't know what my life would be today without you having been a big part of it……I do know I would be sitting here without the pride I feel from serving with you and each of the members of the 589 Engineer Battalion Association, for which I will be eternally grateful. 
27-May-2021
by: Bob Spencer
I was especially troubled to learn of the death of Chuck Fleming.  Although Chuck was liked and respected by all of us in A Company, I considered Chuck a personal friend.  Chuck was not always long on words, but when it came to things that really counted, Chuck didn't have to speak…. he was rock-solid and we knew Chuck would always be there for his Brothers.  Chuck possessed all the characteristics we count on in a Brother and look for in a friend. He could be counted on when the chips were down, he was trustworthy, honorable, and patriotic.  Chuck enjoyed being part of the party but didn't have to be the center of the party. 
Chuck passed away in his sleep during the night of April 5, 2021.  There is no obituary describing Chuck's life, but with the help of his neighbors and other close friends, we can describe some aspects of his life.  Sadly, Chuck had no burial service, nor were any military honors provided.  He had been married once but divorced several years ago.  Obviously, he and his wife were estranged, and it appears there has been no ongoing relationship of any kind.  Chuck has two grown sons, with whom there was no close relationship either. Chuck's body was cremated, and his ashes will be spread near a lake he loved.  
Chuck spent his post military life employed as a diesel mechanic, and reportedly an exceptionally good one.  After retirement Chuck set out on an interesting second career with the US Forest Service.  Chuck's job was to wrangle a pack train, made up of horses and mules, into remote areas of the National Forest in California.  His mission was to haul supplies to the fire watch towers scattered throughout the back country.  Being a horse wrangler provided Chuck with experience none of his A company buddies had. That experience paid off during a horseback riding adventure north of Yellowstone Park he and a few A Company friends shared a few years ago.  I remember Chuck being one of the few who could mount a horse unassisted and stay on the horse once mounted.      
Like many of us, it is reported that Chuck's years after returning from Vietnam were filled with trials and tribulations.  However, he seemed to turn the last few years of this life around and found pleasure in dune buggy activities, close relations with his neighbors, and all his friends in the 589th Battalion Association.  I believe that to be true.  Rest in peace, Brother. Thanks for being there for all of us.  We love you.  You will never be forgotten.
27-May-2021
by: Bob Spencer
Woodrow Lucy
It is unfortunate that the 589th Association does not always learn of the death of a member until long after the service and burial.  Woodrow (Woody) Lucy is an example of that.  There was no obituary for Woody, so we have only limited information to pass on.
Woodrow B Lucy, age 81, of Lillian Alabama, passed away on August 17, 2020.  Military Services were held August 27, 2020 at Barrancas National Cemetery in Pensacola, Florida. 
Past 589th reunions allowed many of us to reunite with Woody while reminiscing of those days we shared in Vietnam.  For many of us, they are a reminder of the quality of leadership that served us.  Sargent Woody is certainly an example of that.  Many can attest that not only did he possess the requisite technical knowledge, but more importantly, Woody had a special way with people that brought out the best in them.
Rest in Peace Woody.  You are loved and will always be remembered.
This post was made to the funeral home's Tribute Wall and the picture of Perry Blanchfield and Bill Heflin was taken with Woody during a visit in May 2020.

 
. 
27-May-2021
by: Bob Spencer
Roger Collis forwarded the following obituary for Jimmy Spreier, who passed away on My 12, 2021.  Having served in A Company, I did not know Jimmy while serving in Vietnam, although we shared several conversations during our reunions. We were both smokers so the smoking area outside the motel was our frequent meeting place. The time I spent with Jimmy reminds me of an old truism that says, people will forget what you did, people will forget what you said, but people will never forget how you made them feel.  I enjoyed every conversation I had with Jimmy; I walked away feeling better about life and better about myself.  Even while confined to a wheelchair, Jimmy found the positive in everything.   Conversations with Jimmy were always upbeat, never time spent delving into the tragedies in our lives. The tendency is to feel empathy for anyone so disabled, but Jimmy didn't have time to feel sorry for himself.  I admired that in you Jimmy.  May you rest in Peace, Brother.         

Floyed Jimmy Spreier was born September 4, 1945 in Syracuse, Kansas to Henry and Rose Moody Spreier and passed away from this earthly life on May 12, 2021 following a sudden illness. "Jim" married Elda Clawson in 1970 and together they had two daughters, Kristina and Sheila. Jim also became a father to his stepdaughter, Rena. They made their home at Laverne, Oklahoma and a few years later, Jim adopted and provided a home for his great niece, Carol Jo. Jim later married Jane Camp in 1990 and they made their home at Okeene, Oklahoma. With this union, Jim gained a stepson named Trent. Jim went to work at a very early age in the oil and gas industry to provide for his mother and siblings after his father died. He later joined the military and served in the Vietnam War. After returning home he continued working in the oil and gas industry and eventually retired from the State of Oklahoma Department of Transportation. It appears he was destined to operate heavy machinery since he built roads in Vietnam and helped maintain Oklahoma highways. He made friends very easily and often enjoyed a cup of coffee with the guys at the convenience store. After moving to Oklahoma City in 2003, Jim had time to go fishing at Lake Overholser and that led to a new, bigger group of guys to swap stories with. Jim is survived by his wife Jane, of the home, two daughters; Rena Spray, Sheila and her husband, Samuel Piro of Laverne, Oklahoma, son; Trent Camp of Oklahoma City, two grandsons; Loren Spray and Ethan Zollinger, one granddaughter, Kathryn Luckett of Woodward, Oklahoma, three great grandchildren; Hadleigh and Winston Spray of Enid, Oklahoma and Stetson Luckett of Woodward, Oklahoma, two sisters; Margy Brown and Marlene Yarbro of Enid, Oklahoma, many nieces and nephews. He was preceded in death by his parents; Henry and Rose Spreier, former wife Elda Spreier, two daughters; Kristina Zollinger and Carol Spreier, siblings; Arlene Hoeme, Carol Burton, Thelma Brockelman, Opal Robinson, Margaret McCree, Ralph Spreier, Kenneth Spreier and Georgia McMullen. Memorial services will be held Monday, May 17, 2021 at 2 pm at the Bill Merritt Funeral Service at Bethany, Oklahoma. Cremains will be placed at a later date in the Homestead Cemetery at Homestead,

25-May-2021
by: Rich Pfeiffer
Good morning brothers,
I came across some information yesterday while I was at VA for a doctors appointment. I don't know how many of you know this so if you can pass it on. Once again this year I was not receiving any bills from VA so I called a new number I received for billing to find out why. I'm sure by now you all know about why they held up last years bills and that they hit all of us at the end of the year with what we owed them and in some cases that was significant my bill was around $700.00.  Anyway I called yesterday to get some good news. It seems that in March the president signed into law the Disability act and for us veterans it means that we don't have to pay any bills to VA. The first bills we will receive will be November 1st of this year and I was told that we would be receiving refunds for what we paid last year. Why VA can't send good news out to us is a mystery to me. If you want to call and confirm what I told you the phone number is 1-866-393-4074. We can all use GOOD NEWS so I wanted to share this with my brothers.
 
Rich Pfeiffer
27-Mar-2021
by: Bob Spencer
We received Raymond Weller's obituary, which I will post following these few words.  Raymond had significant military service, serving in both the Army and the Marine Corp while serving multiple tours of duty in Vietnam.  During one of his tours of duty in Vietnam, from March 1969 to February 1070, Raymond served with C Company, 589th Engineers.  Since his retirement, each year Raymond honored and paid tribute to his fellow veterans by placing large American flags at local cemeteries.  At this time, we honor you Raymond Weller.  You are an American Patriot.  May you forever rest in peace.   
RAYMOND G. "BUDDY" WELLER
Raymond "Buddy" Weller, 86 was born October 3, 1930 in Groom, TX to John and Helen Weller. He passed away at his home in Groom on June 1st. The rosary will be held at 6:00 PM on Friday, June 2nd at Immaculate Heart of Mary Catholic Church in Groom. The funeral mass will be Saturday, June 3rd at 10:30 AM. Interment will be at St. Mary's Catholic Cemetery. Arrangements are by Schooler Funeral Home, 4100 South Georgia.

Buddy married his wife, Charleen, at their hometown of Groom in 1956. The couple had three sons. He served in the US Marine Corps and the US Army, retiring in 1973 as a Sergeant First Class after 20 ½ years of combined service. Mr. Weller was awarded numerous commendations and medals including two Bronze Stars (for Meritorious Achievement against hostile forces during two tours of Vietnam) and six campaign medals (awarded for deployment to a foreign region or service in a combat zone). Buddy served a tour during the Korean War and three tours in Vietnam. After retiring from the military and returning to Groom, he was employed by the Texas Highway Department for 15 years. In the years since that retirement, Buddy was very active in the Groom food bank and a faithful member of the local Catholic parish. Unknown to most for the past 25 years, Buddy placed the large mounted flags at the community cemetery and St. Mary's cemetery for all military holidays.

His survivors include his wife, Charleen; three sons, David and wife Suzanne of Irving; Richard, and Kenneth and his wife, Lesa all of Groom. The Weller's have eight grandchildren and eight great-grandchildren.
The family suggests memorials be sent to Mr. Weller's favorite charity, Groom Food Bank, Box 616, Groom, Texas 79039.
16-Feb-2021
by: Perry Blanchfield
I received this from Kenneth Ament, C Co, a few days ago:
Lieutenant Don Schlotz, a platoon leader and executive officer for Charley Company of the 589th Engineer Bn. in Song Pha in 1970-1971 died peacefully in his sleep on February 12, 2021 in Oakland California.  Don had suffered from Huntington's Disease for several years, and caught pneumonia last week.  
Ken Ament
16-Feb-2021
by: Perry Blanchfield
I received this from Mark Baker's wife, Joyce, after sending an email to him:
Hello Perry,
I'm Joyce Baker, Mark Baker's wife. He has been a member of the 589th group for a number of years. Not very active. 
I'm writing to let you know that Mark passed away on Nov 13, 2020 from Kidney Cancer courtesy of Agent Orange and Vietnam. 
I believe their are a couple of members who were in Vietnam and stationed in PhanRang at the same time as Mark. He was there Dec 1968 to Dec 1969. 
Please feel free to contact me if you need any other information. Thank you, Joyce. 

2-Dec-2020
by: Perry Blanchfield
I received this from Dave Harbach this morning. Our condolences, thoughts and prayers are with you and your families. May Charlotte Harbach rest in peace.
"She fought the good fight and passed peacefully.  She died of cardiac arrest and kidney failure.  She was a resident at a Rehab and Health Center and I wasn't able to even get in the building due to Covid-19 restrictions.  She had been on dialysis for three days a week since mid-September and since I was her transport, did get to be with her those three days per week." Dave Harbach
25-Jul-2020
by: Perry Blanchfield
I am so sorry to report that we have lost another 589th Brother. Willie Bonnie passed away last Sunday, July 19. Willie and his wife Patsy were regulars at almost every one of our 589th Reunions. Thank you for all the memories Brother. May you Rest in Peace.
Willie C. Bonney, 82, passed away Sunday, July 19, 2020, at his home in Tupelo. He was born July 8, 1938 to the late Willie Bonney and the late Dimmie Mason Bonney in AL. He was a veteran of the US Army, where he retired as a 1st Sergeant and served two tours in Vietnam as a combat engineer. He worked for the US Postal Service for 19 years before his retirement. He was known to be very patriotic and loved to go the 589th Engineer Battalion Association reunions with all of his friends that he served with in Vietnam. He enjoyed fishing, cars, and working in his yard and was a Methodist in belief. Services will be at 11:00 am on Friday July 24, 2020 at Senter Funeral Home with Bro. Bobby Amos officiating. Burial will be in Harden's Chapel Cemetery. He is survived by his wife; Patsy A. Bonney of Tupelo, daughter; Andrea (Nickey) N. Bonney of Tupelo, son; Tim (Amy) Thorn of Columbus, daughter; Ladona (Dawny) Bonney of Fulton, and son; Craig W. Bonney of Fulton, grandchildren; Ryan C. (Hannah) Thorn of Florence, SC, and Ryan W. Bonney of OH, great grandchildren; Ava Grace Thorn, Eden Elizabeth Thorn, and Kate Adalyn Thorn, and a sister; Patty Bonney Keel of Tupelo. He was preceded in death by his parents; Willie and Dimmie Bonney, brother; Jerry Bonney, and 2 sisters; Mellie Bates, and Elizabeth DeVaughn. Pallbearers will be Ryan Thorn, Channing Owen, Billy Snider, Hollis Moore Jr., Kevin Pietschman, and Darren Clark. Online condolences can be expressed at Senter Funeral Home.
21-May-2020
by: Perry Blanchfield
This is the card we sent to each of the NOK of our Fallen Brothers killed in Vietnam. A card was also sent to each of our HOF Volunteers. We are hopeful next year will allow us to once again honor these men and their families at their final resting place.
Never Forgotten.
5-May-2020
by: Perry Blanchfield
Best regards from the Officers and Board who are urging you to stay safe. We hope this note finds you and all your family well.

We recently had a virtual meeting to discuss this year's Honor our Fallen visits and flower placement. The Board agreed that in the name of safety the HOF graveside visits should not be performed. We do not want to put our volunteers at risk due to the coronavirus during these uncertain times.

Our recommendation for this year is for volunteers to not visit gravesites. Flower arrangements will not be sent this year. However, if you feel strongly about visiting a Brother's grave, can do so safely and want to take flowers, let the Board know and you will be reimbursed for the cost of the flowers.

We would like to send a card to the NOK family of each of our Vietnam Fallen Brothers to express our continued and everlasting remembrance. If you have a current address for the NOK you have been working with, please email it to 589th@589tEngineers.com, so we can update our records and get the cards in the mail.
Thank you so much for all you do each year and hopefully we will be able to properly support a more normal HOF service next year,
10-Mar-2020
by: Perry Blanchfield
Jim Farnsworth, D Co and Ronald Dondero, A Co have added their Vietnam photos to the 589th website. Jim Farnsworth and Ronald Dondero Have a look.
Thank you Jim and Ron for taking the time and effort to get these scanned and sent to us for others to enjoy.
11-Feb-2020
by: Perry Blanchfield
I received a call from Gail Bergeron informing me of Wayne Bergeron's passing. Wayne was a member of C Co and was one of our dedicated HOF volunteers. He will be greatly missed. Our thoughts are with the family. Rest in peace Brother. Updated on 2-15-2020
           
Obituary for Wayne Bergeron
May 9, 1949 - February 5, 2020
Wayne Hill Bergeron, was born on May 9, 1949, to parents Willie Pearl Hill and Hevrin J. Bergeron Jr., in Opelousas, La. After moving to Lake Charles, La., where he spent most of his childhood, Wayne, graduated from LaGrange Senior High School in 1967. Wayne continued his education at McNeese State University, until he was drafted during the Vietnam War
Wayne spent 13 months in active combat in Vietnam. During his service, he lost many brothers-in-arms, in combat and was tormented by the fact that he survived and they did not, for the duration of his life. He was a decorated veteran, of the U.S. Army, 589th Engineer Battalion; Company C; whose motto is "Mountain Movers" and proudly served his country 1969-1971. During recent years, Wayne participated in the "Honor Our Fallen" program by placing flowers on the graves of fallen members of the 589th for Memorial Day. Lastly, he was a member of VFW Post #1, for many years, in Lake Charles.
Wayne, a highly skilled carpenter and draftsman, utilized his craft and supervisory experience to later become the Director of Maintenance for Calcasieu Parish School Board, for many years.
In his free time, Wayne loved spending time with his family, and having everyone over for family "get-togethers." He enjoyed hunting and fishing; playing jokes on his family and friends; taking things apart just to see if he could successfully put them back together again; and was passionate about playing the guitar and piano, by ear. Wayne was so proud that several of his grandchildren had also learned to play guitar.
In 2013, after retiring, Wayne and his wife, Gayle, moved to Cherokee Village, Ark., to enjoy cooler temperatures and nature. After a lengthy illness, at age 70, Wayne passed away Wednesday, Feb. 5, 2020.
Survivors include his wife and soulmate, Gayle Sparrow Rupert Bergeron; sons, Wayne Thomas (Wendy) Bergeron, Robert Paul (Connie) Bergeron, Daniel Glen (Jordan) Rupert; daughters, Lisa Bergeron Duff, Patricia (Zeb) Duhon and Melissa (Willie) Ducotey; 18 grandchildren; 8 great-grandchildren; a brother, Richie Bergeron; and a sister, Libby Bergeron; his dearest cousin and confidant, Carolyn Douglas; and many other cousins, nieces and nephews.
Wayne was preceded in death by his parents, Hevrin J. Bergeron Jr. and Willie Pearl Hill; brothers, Stevie and Ross Bergeron; a sister, Susan B. Green; and a granddaughter, Carly J. Bergeron.
A memorial service, to honor Wayne, will be held at Johnson Funeral Home, in Moss Bluff, on Saturday, Feb. 15, 2020, at 11:30 a.m. A gathering of family members and friends will begin on Saturday at the funeral home from 10:30 a.m. until the start of the service.
18-Jan-2020
by: Perry Blanchfield
Larry Westmoreland update.
Pat Delany and Perry Blanchfield were very honored to attend the funeral of our 589th Brother, Larry Westmoreland, in Flowery Branch, GA today. The services were attended by what seemed like at least one hundred and fifty family and friends. Larry's daughter, his preacher, and his lifelong friend each gave touching eulogies. Those that knew Larry know what a special person he was. As they say "They broke the mold when they made Larry!" He knew no strangers and was loved by so many that were lucky enough to know him.
The flowers were provided by his A Co Brothers which were located front and center behind the podium. It is the same arrangement we place on our Fallen Brother's graves each year. Here are a few photos of the services:


15-Jan-2020
by: Perry Blanchfield
Larry Westmoreland's daughter, Stephanie, called me Yesterday with the sad news of her Father's passing. A one of a kind great guy that never knew a stranger. He will be missed but not forgotten! Rest in Peace Brother.
Obituary for Larry P. Westmoreland
Mr. Larry Parks Westmoreland, 73 of Flowery Branch passed away Tuesday January 14, 2020 at the Northeast Georgia Medical Center/ Braselton.
Funeral services will be held at 2 pm Saturday January 18, 2020 at the Funeral Home Chapel with burial following at the Union Baptist Church Cemetery. The family will receive friends at the funeral home Friday evening from 2 to 4 and 6 to 8.
Mr. Westmoreland was born in Flowery Branch, Ga. to the late Dennis and Beulah Little Westmoreland, he served in the US Army 589th Engineer Battalion during the Vietnam war. Then went on to work at General Motors for many years, becoming shop foreman, he was recognized with a 25 year clock in 1991 and ultimately retired with more than 30 years of service. In addition to his parents he was preceded in death by his son - Jason L. Westmoreland.
Surviving are 2 daughters, Stephanie Hance and husband Walt, and Kristi Westmoreland, a brother, Lamar Westmoreland and his wife Carol, 3 grandchildren, Connor and Cherish Westmoreland and Natalie Hance, a niece, April Westmoreland and numerous other relatives and friends.
Those desiring to leave online condolences may do so at www.littledavenport.com
Little & Davenport Funeral Home and Crematory, 355 Dawsonville Highway, SW, Gainesville, Ga. 30501 is in charge of arrangements.
7 Jan-2020
by: Perry Blanchfield
I received a call from Melanie Archibald today informing me of the passing of her father, Joseph Fasolo, A Co Sep68-Sep69. If anyone remembers Joseph or has any photos of him please let us know.
Our Brother passed away on Jan 1st, 2019. May he rest in peace.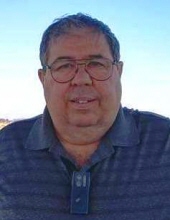 Obituary for Joseph A. Fasolo
Joseph A. Fasolo, age 69, of Edgewood, MD passed away on January 1, 2019 at his residence in Edgewood, MD. Born in Passaic, NJ, he was the son of the late Joseph James Fasolo and Daisy Marie (Frankino) Wood, and husband of Kathleen Ava (Griffin) Fasolo.

Joseph was born in Passaic, NJ and attended Liverpool High School in Liverpool, NY. He enlisted in the US Army where he served in the Vietnam War. Joe worked in the inks and coatings industry until his retirement. He was a devoted family man full of love and ambition for life.

In addition to his wife, Mr. Fasolo is survived by daughters Melanie Archibald (Eric), Kerri Gibson (Keith), and Pamela Fasolo; son Joseph G. Fasolo (Kayla); sisters Lois Gardner, Theresa Fasolo, and Marychris Monachello-Flynn (Adam); brother James Wood (Mary); grandchildren Jordan Czarneski, Mitchel Czarneski, David Gibson, Hanna Gibson, Noah Gibson, and Wesley Archibald; sister-in-law Ruth Donaldson (Jerry); brother-in-law Donald Griffin (Patricia); and numerous extended family members.
29 Dec-2019
by: Perry Blanchfield
I just received a call from John Miller informing me of CW2 Donald Smith's passing. He was the Personal Officer, HHC Apr67-Apr68. May he rest in peace.
Obituary for Donald William Smith
10 Dec-2019
by: Kevin Casey
Brothers- The Veterans History Project at the Library of Congress in Washington, D.C. was recently brought to my attention and I thought that it may be of interest to you the Brothers of the 589th Engineers.

The Library of Congress has invited veterans of all conflicts after WWI to participate in the program and submit their firsthand remembrances for inclusion in the Library of Congress Collections.  You(or another person acting as your agent)are asked to create a collection of your own experiences in service including an audio or video recording, an original unpublished memoir, journal or diary, along with 10 or more original photographs, letters or personal artworks reflecting your service in Vietnam and the USA.  There is a website- (www.loc.gov/vets/), an email-(vohp@loc.gov) and a telephone number-(202-707-4916).  There's also a Library of Congress Facebook page at www.facebook.com/vetshistoryproject.  You can also download a how-to Field Kit on the Library of Congress veterans website and get started right away.

Kevin Casey, HHC 1967/68
19 Nov-2019
by: Perry Blanchfield
Larry Doff sent a couple interesting articles that I have added to our "Links" page. They are titled "Long-haul trucking on Vietnam's treacherous Highway 19" and "Paving the way for America's Fighting Forces". Grab your favorite beverage and enjoy.
3 Oct-2019
by: Perry Blanchfield
I received a message from Clyde Hutson a few days ago informing me that Cirilo Silva had passed away. He had been suffering for quite some time from Agent Orange related illnesses along with PTSD. May he now Rest in Peace.
Cirilo Silva Obituary
Here is Cirilo Silva's obituary. Please accept Everhere's sincere condolences.
It is with great sadness that we announce the death of Cirilo Silva (Riverside, California), who passed away on September 22, 2019, at the age of 71, leaving to mourn family and friends. Family and friends can send flowers and condolences in memory of the loved one. Leave a sympathy message to the family on the memorial page of Cirilo Silva to pay them a last tribute.
He was predeceased by : his parents, Joáo Silva of Portugal and Siene Vilela of Brazil; his brother John Silva. He is survived by : his wife Diane; his daughters, De Anna and Tracy; his grandchildren, Marc E. Wiseman, Sarah E. Wiseman and Emily N. Wiseman. He is also survived by 3 great-grandchildren.
A funeral service will be held on Friday, October 11th 2019 at 10:30 AM. The military honors will be held on Friday, October 11th 2019 at 12:30 PM.
21 Sep-2019
by: Perry Blanchfield
I received this letter from Don Hazen via Dave Harbach in regards to a service held for Edwin J. Marcy at Arlington Cemetery. His obituary followes Don's letter. May he Rest in Peace.
Dear Perry. 
On August 30th a group of us went to pay final respects and honor LTC Edwin J. Marcy at Arlington National Cemetry.   Major Marcy was the very first Operation Officer (S-3) of the Battalion when we formed up at FT Hood in July 1966 and was part of the advance party for the "Boat People" in April 1967. Ed made a tremendous contribution to the success in the forming up, training and deployment of the Battalion as well as its initial undertaking of operation in country after debarkation.  He remained in the Battalion until July of that year. After his retirement he resided in Alexandria Virginia.
Don Hazen
23 Aug-2019
by: Perry Blanchfield
I received the following from Rick Gillespie and wanted to share it here with all of you:
10 Aug-2019
by: Perry Blanchfield
Discovered the passing of Jim Smrecak, C Co Jan69-Dec70, while doing a web search because of a returned email I recently sent to all 589th Members. RIP Brother.

SMRECAK, James Joseph Munger, Michigan Jim Smrecak, 69, of Munger, our loyal, faithful, and loveable father, grandpa, brother, uncle, and friend was born into eternal life on the afternoon of Thursday, February 28, 2019 at McLaren Bay Region. Jim was born in Bay City on December 17, 1949, the son of the late Frank N. and Helen M. (Clark) Smrecak. He proudly served in the U.S. Army as a Corporal during Vietnam from 1969-1971. After nearly forty-two years of service, Jim retired from General Motors. He enjoyed hunting, fishing, going to the casino, and spending time with his family and friends. He was a faithful member and supporter of AMVETS Post 22, where he served as a Trustee and was also a member of the Eagles. Jim was a man of his own words, who was known for always being direct, yet honest. He was a loveable man with a big heart, who loved his closest friends and family as much as any man could. 
10 Aug-2019
by: Perry Blanchfield
I got an email from Paul Divine about Tom Wittenback, B Co 1970-71 who passed away just recently. He was living in Pasadena, Texas but had no family. He was not a 589th Member but Paul had stayed in contact with him for some time. RIP Brother.
23 Jun-2019
by: Perry Blanchfield
John Stephen Van Zelf
 John Stephan Van Zelf, 75 of Parma went to be with his Lord and Savior at 12:04 a.m. on June 14, 2019 at the Veteran`s Memorial Hospital in Boise, Idaho.
 John was born to John and Irene Van Zelf on March 21, 1944 in Nyssa, Oregon. After high school, John worked for the Amalgamated Sugar company, in Nyssa Oregon. Later he enlisted in the U.S. Army where he was part of the 589th engineers. He served two tours in Vietnam. After returning from Vietnam, John returned home where he went back to work for the Amalgamated Sugar Company in Nyssa, Oregon. John worked for the Ag Department for 40 years before retiring.
 John was an active member in his church serving in various ministries. He was also very active in the Disabled Veterans Organization. He served as the district commander for a year and was a chapter commander for 5 years. John made an impact in the lives of the many veterans he worked with.
 John married the love of his life, Rhonda McDaniel, on June 23,1973 at the First Missionary Baptist Church in Nyssa, Oregon. They created a loving home in Parma Idaho where they raised two children, Rory and RoJon.
 John was a dedicated husband, father and grandfather. His greatest pride was his family.  He attended ball games, 4H events and enjoyed shuttling the grandkids to school and their various activities.
 John was preceded in death by his parents John and Irene Van Zelf and his brother-in law Lee Green.
 John is survived by his wife Rhonda, son Rory (Staci) Van Zelf of Vale, Oregon, daughter RoJon (Casey) Echevarria of Wilder, grandchildren, Shiana, Elizabeth, Trevor, Harley, Jess, Zoe and Teagan, one great granddaughter Lynn and his siblings Donna Green, Bill Van Zelf, Diana (Larry) Fifer, Roger (Debbie) Van Zelf all of Nyssa, Oregon.
 Memorial services will be held at the Seventh Day Adventist Church in Parma Idaho on June 21, 2019 at 1:00 PM.
13 Jun-2019
by: Perry Blanchfield
Bio of COL Myron D. Snoke provided by John Ryan.
9 May-2019
by: Perry Blanchfield
Update to the post below. Please contact Janice Byers at (623) 202-3138 (cell) if you have any information that would help her find the owner of the ring. From Janice:
"I got a call from Paul Koenig HQ Company from March 68 to April 70 in Vietnam and he thought that C Flores was a medic with the 589th.  He thought you may want to repost and add that information to possibly jog memories.
I have had the ring for a long time and don't remember exactly where it was found.  I have lived in Washington state, Utah, New York, Colorado, Nebraska, and currently in Arizona.  I would love to get this ring back to the rightful owner.
Janice Byers
(623) 202-3138 (cell)"
28 Apr-2019
by: Perry Blanchfield
If anyone has any information about C. Flores please contact J Byers by phone or emal.
Submitted by:
J. Byers
Sun Lakes, AZ
Phone: 623-202-3138
Email:
just.saying.because@outlook.com
Found an Army ring with a blue stone.  The name C Flores    589th   with the date 8-12-11 engraved inside.  Would like to reunite the ring with the owner.  Have had for a LONG time.  Not sure what 589th section.

27 Apr-2019
by: Dennie Pendergrass
The following email was received from COL Snoke's Grandson:
Hello,
I wanted to inform the guys from the 589th, that Col. Snoke's funeral service will be held at Yoder-Culp funeral home in Goshen, Indiana on June 7th, 2019, in the afternoon. If anyone is looking to attend feel free to contact me. I can assist with lodgings, accommodations, or any other info requested. 
Phone: 314-341-6696
Thanks,
Jarrett
01 Apr-2019
by: Perry Blanchfield
Roy Dalton Johnson, 72, of Bunn Level, NC died on Thursday March 28 at Autumn Care of Raeford. 
There will be a memorial service held on Wednesday, April 3rd at 1:00 PM in Adcock Funeral Home Chapel, with the burial immediately following the funeral service at 2:00 PM in Sandhills State Veteran's Cemetery.
Roy is survived by one sister, Sandra Desjarlais and husband Gilbert of Sanford NC; one brother, Jimmy Johnson of Wilmington NC; three daughters, Dana Martin and husband Loring of Broadway, Jennifer Woodruff and husband Andy of Monroe, NC and Jamie Johnson and husband Desmond of Chapel Hill, NC; seven grandchildren and one great grandchild
23 Mar-2019
by: Perry Blanchfield
Can anyone verify if this is a photo of Raymond Henry Gray of B Co? He was killed in a plane crash on 11-29-1970. He is the last of our Fallen Brothers that we do not have a photo for. Robert Riley, a Vietnam Vet from another unit, has been working to find his picture and he believes this one was posted to the Vietnam Veterans Memorial Fund "Wall of Faces" by a cousin. He is now searching for the cousin that posted it to get his contact info. If you can verify the photo is of Raymod Gray, please let us know by emailing to: PerryB589th@gmail.com
Final Mission of SGT Raymond H. Gray
POSTED ON 6/18/16 - BY WKILLIAN@SMJUHSD.ORG
18 Mar-2019
by: Perry Blanchfield
Jim Marshal Whitener, 69, passed away on February 19, 2016 in Lehi, Utah. He was born on November 29, 1946 to William Marshal Whitener and Hilda Thompson. 

He married Verla Harris in December of 1989. Jim served in the Army during the Vietnam era.

Survived by his wife Verla, daughters; Pauline (Rick) Coates, Karrie Nielsen, sons; Bryon (Lesa) Whitener, Ryain (Denice) Duffin, Travis (Kathy) Duffin, 13 grandchildren, 16 great grandchildren, brother Ave Whitener, sisters; Mary Jacobs, Judy (Dutch) Turner, Vadah (Larry) Conder, Dorthea (Chris) Miles, Elaine (Nile) Wilkins. Preceded in death by his parents, brother-in-law Robert Jacobs, sister-in-law Linda Whitener and great granddaughter Maylie Dumas.
15 Mar-2019
by: Perry Blanchfield
Wesley Hynes (Wes) Jones, age 71 of Salem, passed away Thursday, March 14, 2019 at
9:04 pm in Baptist Health Floyd New Albany.
Born November 10, 1947 in Louisville, Kentucky, he was the son of the late J. B. and Ruby
(Hynes) Jones.
He retired after 30 years from the Salem Post Office and was a former dairy farmer and
sales manager at Brown Brothers Cadillac.
He was a member of the Blue River Baptist Church and taught Sunday School.  He served
during the Vietnam War as a Spec 5 in the U.S. Army, had been a resident of Washington
County for the past 44 years, was a 1965 graduate of North Hardin High School and
attended Western Kentucky University.  He was a former YMCA Board Member and a
former tennis coach at Eastern and Salem High Schools.
On September 6, 1975 he married Lynn A. (Ayres) Jones, who survives.
2 Sisters: Elaine Wells of Louisville and Susan (Sam) Isaacs of Lexington, Kentucky;
13 Mar-2019
by: Bob Spencer
589th Thank You. 
Most of us don't realize how deeply we depend on our friends, neighbors and family until a crisis occurs. Our crisis reminded me that we have another special group of people, a group closer than friends and more trustworthy than family, a group that would run to the sound of fire to support their brethren. Of course, I am speaking about the members of the 589th Association.  You have been remarkable.  Not only did you provide the financial support that I couldn't have done without, you came to my rescue without my having to declare the financial emergency that at the time I didn't realize I had.  That you did what you did without me having to ask is a big deal.  I don't believe my pride would have allowed me to ask for help, which would have left me in a situation I would have struggled to endure. You may assume I am exaggerating, but I am not. 

That you took the initiative to establish a Go Fund Me page is one thing, but the funds you contributed and raised is another – your generosity has left me teary-eyed on more than one occasion. Individuals that I didn't believe had the means to donate, dug very deep.  I am sure that several of you had to make a trip to the bank before writing your check, and you may still be making monthly payments on the loan. I don't recall the exact phrasing, but it is said that a person's generosity isn't determined by the amount of the contribution, but by the amount of money the contributor has left after he has given.  Knowing that some of you gave until it really, really hurt is extremely humbling.  A thousand times I have asked myself why you would do that, and a thousand times I have failed to find an answer…. all I got was tears in my eyes.    

You haven't limited your help to just sending money; many of you have contacted me regularly just to make sure my family is OK.  I appreciate that very much.  I am one of those individuals who once they put their head down doesn't lift it up to look around very often.  Your calls and your texts always cause me to stop and reassess the world around me.  Every discussion is a break from problems.  And those calls are also a reminder that we aren't in this battle alone and are a reaffirmation of the concern you have shown for months, and the assistance you already provided. 
I would like to give you a little update on how we are doing without getting into all the details of everything that has transpired over the past 9 months.  I have been in Omaha, Nebraska since Christmas with our daughter Kady.  My wife Glenda had been with Kady since the accident in June and needed to return to work, so we simply traded places. She is now in Cody and I'm in Omaha.  One of the lessons I have learned is that nobody really understands the recovery from traumatic brain injuries – except that recovery is terribly slow.  Recovery from any other injury can typically be measured from day-to-day; but not TBI's.  Instead of measuring from day-to-day or even week-to-week, you must look back to the previous month to measure any progress.  Kady incurred countless bone fractures in the accident, but they have healed.  However, the damage resulting from being confined to a hospital bed for months and the broken links between her brain and her muscles is more challenging than the fractures themselves.  Kady is unable to walk on her own, or get to her feet unassisted, or to take care of her daily personal needs. She will have to learn to do everything all over again, including talk.  She has started talking, but not all of her words are understandable.  I have always heard that the first words that many individuals recovering from TBI's speak are everyone's favorite cuss words.  That certainly applies to Kady.…. It seems like the filter that keeps people from using those words inappropriately isn't always working for her. What I haven't adjusted to is not the language, but it often comes out at the most inappropriate times…... like in a doctor's waiting room that's filled with people. Prior to her last trip to the doctor I ask her if she would promise me that she wouldn't cuss.  She just looked at me and laughed and said, "I can't promise.  I don't mean to do it."  

I will stay here in Omaha with Kady thru April when insurance coverage peters out, then our options diminish rapidly.  Eventually we plan on taking care of Kady at home in Cody, but she hasn't progressed to the point we could handle her at home. To be able to take care of her at home requires that she not have some of what I call the big five to worry about.  My Big Five requirements are: eat, walk, talk, poop and pee.  In other words, we can contend with some of those at home, but not all.  So, when we leave Omaha the end of April, our focus will be to find some way of continuing treatment so we can eventually reduce the Big Five down to two or three so we can take Kady home.  We just haven't figured out how we are going to do that yet.  

Our son-in-law, Destin, still shows all the signs of having been in a car accident.  His bones are healed, but he has restricted range of motion in his arms and legs, and still has the remnants of his traumatic brain injury.  Destin is a welder by trade but isn't physically capable of doing a welder's job, and I'm not sure he ever will be.  Although he has several physical limitations, he was able to get a job as a welding instructor at a Job Corps facility in Minot, North Dakota.  He thought he would rather work at something than just hang around the house waiting to heal.  Destin would struggle living independently, but his parents live in Minot, so he is able to access their support. Living with your parents when you are 39 years old wouldn't be anyone's first choice, but it was either take that job or sit on his butt hoping to fully recover. So now we have our daughter in Omaha and our son-in-law in North Dakota.  But it gets more complicated. 

Our 12-year-old grandson, Rylan, who among other things lost his left eye in the accident, is living with Glenda and going to school in Cody.  Rylan is doing amazingly well for what he has been through – at least it seems like he is from what you see on the outside.  He had to start a new school, but he gets straight A's and goofs off like every other 12-year-old boy that I've known.   But there must be all kinds of concerns playing out in his head, so we have him seeing a counselor weekly.  Having your mother hospitalized in Omaha while your dad is attempting to hold a job in North Dakota, and not knowing what your future will be has to be troubling.  I know I had trouble adjusting to girls at that age, and I didn't even have to deal with any of his issues. 
I have noted in the past that my wife, Glenda, was diagnosed with leukemia last summer.  The good news is that the symptoms associated with her cancer have been in remission through the trials I just described.  That has been such a relief for both of us, as she wouldn't have allowed her treatment to take priority over the treatment our kids required.  The bad news is, of course, that the leukemia didn't disappear…... at some point it will return and raise its ugly head.  We haven't had time to plan or even contemplate how we are going to handle it.  Even the thought is overwhelming. So, we'll simply continue to move forward and deal with the challenges as they come, knowing that God doesn't pile on more burdens than you can bear.
Once again, I want to thank you from the bottom of my heart for the support you have provided.  I have always held the members of the 589th Association in a special place in my heart, but after being on the receiving end of your generosity and support, you have been elevated to a special place that only you will occupy.  You have provided me and yourselves with one more reason to take special pride in our participation in an organization whose members have accomplished so much. I was hoping to find the words that would adequately express my appreciation for all the good you have done, but I can't find those words; maybe they haven't been coined yet and I am searching for words that don't exist.  Feelings are always difficult to describe, but please know that you came to our aid when we needed you most; you allowed us to hold our heads high while we maintained hope for the future.  God bless you.
Bob and Glenda Spencer
Destin, Kady and Rylan Williams
5 Mar-2019
by: Perry Blanchfield
Obituary
Mayes, John Earl, Jr.
Vietnam Veteran Held Long Career With Dupont
Tuesday, March 5, 2019
3 Mar-2019
by: Perry Blanchfield
29 Jan-2019
by: Perry Blanchfield

12 Jan-2019
by: Perry Blanchfield
Bob Spencer family update:
Journal entry by Allison Hofstad 
28 Dec-2018
by: Perry Blanchfield
Edited on 2 Jan-2019
I received another email from James Bundt today informing me of the passing of another one of our Brothers that was stationed with him in Vietnam. Garry was atttached to A Co. He was not a member of the Association. RIP Brother. PB
22 Dec-2018
by: Perry Blanchfield
Just received a call from Jim Clower notifing me of the passing of our Brother, James Van Winkle of B Co. James passed away on September 16, 2018. I'm glad he was able to make it to our our 2011 reunion in Branson. Rest in peace Brother.
5 Dec-2018
by: Perry Blanchfield
I received the following note from Larry Doff today:
P.S. From his son, Jarrett Gardner:
4 Dec-2018
by: Dennie Pendergrass
I received this self explanatory note from Col Snoke's grandson. All the boat people will remember Col Snoke and most everyone else has heard stories about him. He meant a lot to the 589th and every time I talked to him, he asks how all the Association members are doing and told me how much the unit meant to him. Please take a minute to send him a note or card.  

Mr. Pendergrass,
I am writing to inform you that my grandfather, Colonel Myron Snoke, has just been diagnosed with Acute Leukemia. His condition is deteriorating rapidly. It would mean the world to me, (and him I'm sure) if there was any way that some of those who he served with could write him letters. I dont know how much longer he has left. He is 91. He is an inspiration to many, and was the driving factor behind my own enlistment. I cannot quantify the number of times he and I have sat together and he has reminisced fondly of the 589th. It would be safe to say that the formation of the 589th and the services they performed while in Vietnam for the American soldiers and Vietnamese civilians, is his proudest accomplishment. 

His address is 
2507 Ashton Court,
Cincinnati, OH
45244

Thank you,
Jarrett Gardner-Snoke
3 Dec-2018
by: Perry Blanchfield
Bob Spencer family update:
Journal entry by Allison Hofstad 
29 Nov-2018
by: Perry Blanchfield
I received an email from James Bundt a couple days ago informing me of the passing of one of his 51st ASP Brothers that was stationed with him in Vietnam while attached to the 589th. Charles was not a member of the Association. RIP Brother. PB
22 Nov-2018
by: Perry Blanchfield
Bob Spencer family update:
Journal entry by Allison Hofstad — Nov 11, 2018
14-Sep-2018
by: Perry Blanchfield
So sad to hear of another one of our Brothers has passed away. Stanley Benoit was a member of HHC Co. that arrived in Vietnam on Apr 67. He was a supply specialist. May he rest in peace. The following is his obit:
Stan Benoit died September 8, 2018 in Gueydan, LA., 
Services for Stan will be:
Visitation 
Tuesday, September 18, 2018
5:00P to 7:00P 
Broecker Funeral Home
St. Stephen Catholic Church, Salado, Texas
Wednesday, September 19, 2018
9:30 AM  Rosary
10:00 AM  Mass of Christian Burial
11:00 AM Meal for family and friends
1:00 PM Burial, Central Texas Veteran Cemetery, Killeen, Texas
Mr. Benoit died Saturday, September 8, 2018 at his home in Gueydan, LA.  He was born in Lake Arthur, LA to Alcee and Olite Benoit.  After joining the military in 1956, he married Juanita David on January 21, 1957.
They have been residents of Salado, Texas for 13 years and recently purchased a residence in Mrs. Benoit's hometown of Gueydan, LA.
During his military career of 29 years, he and his family traveled around the world and retired in Killeen in 1982. 
A member of St. Stephens Catholic Church, he volunteered during the construction of the new church and enjoyed working with the men's group in the church.
Survivors include his wife, Juanita Benoit, sons Danny and Jeffrey Benoit both of Austin, TX and daughter, Cheryl Benoit of Crockett, Texas and their spouses, eight grandchildren and three great-grandchildren..
Memorials may be made to St. Stephen's Catholic Church.
21-Aug-2018
by: Perry Blanchfield
Bob Spencer family update:
By: Bob Spencer:

First, I want you to know that we have been humbled by your generous support. You have enabled us to support our family in a way we would not otherwise have been able to do. No amount of money in the world can cover the trauma, stress, anguish, family turmoil, and broken bones and broken bodies an accident like this causes. However, your financial support has allowed us to actively participate in the healing process, while attempting to maintain a degree of family unity not otherwise possible. I don't know what we would have done without your support.

After 7 weeks, Destin remains in the hospital in Billings and Kady remains in the hospital in Denver. Destin's parents from Minot, North Dakota remain by his bedside, while Glenda is still staying with our daughter Kady in Denver. Our grandson Rylan was released from the hospital after 5 days, and travels with Grandpa between our home in Cody and the hospitals in Billings and Denver. Rylan continues to recover nicely, although he will carry the loss of the sight in his left eye with him for the rest of his life. The cuts and scrapes on his right arm are still healing, but he will have some residual scars as a reminder of the accident. His young body did a nice job of shedding all the bumps and bruises.

Kady experienced some extreme brain trauma along with her broken neck and other various broken bones. The various surgeries to repair her broken bones are complete, so we are hoping it is a matter of time before she is on her feet. The brain trauma, however, is another matter. We have learned that brain trauma and damaged nerves take much longer to heal. Kady can follow visitors with her eyes, and she even smiled yesterday, but is unable to communicate. We anticipate that Kady will transfer to Craig Hospital in Denver in another week or two, where she will receive rehabilitative therapy to encourage her brain to respond to the full spectrum of stimuli. 

Destin, our son-in-law, broke nearly every significant bone in his body, from his neck, shoulder, arms, nearly every rib both front and back, his sternum, both legs and a knee. As if that isn't enough, he also had a portion of his aorta replaced, has experienced blood clots, and the medical team has defibrillated his heart several times. Today, Destin has limited use of his left arm – just enough he is able to eat slowly with it – but due to all the broken bones and 7 weeks of muscle atrophy, is otherwise unable to move. Doctors say it will be another 2 to 3 months before his body is healed enough to begin a normal physical therapy routine. Destin remains bed ridden unless he can be lifted out of bed with a sling and an overhead hoist.

Rylan will stay with Grandpa in Cody and start school on August 28th. The two have been kept busy between obligations in Cody and visiting his parents in Billings and Denver. There will be a very lengthy recovery period for his mom and dad, so Rylan and Grandpa spent a week or so at their home in Pueblo West, Colorado, packing up all their belongings, moving everything to storage, and doing the necessary cleaning once the house was empty. In addition to furniture and personal belongings moved to storage, 1 dog, 2 cats and 4 horses were moved to grandpa's house in Cody. In addition to Rylan and the family's animals, it is anticipated Kady and Destin will also reside in Cody while they participate in outpatient therapy. However, that is still months off and depends on Kady and Destin's condition when they are finally released. 

Again, thank you for all your support. It has meant the world to us and we will remain grateful for your kindness, generosity and prayers.
13-Aug-2018
by: Perry Blanchfield
Bob Spencer family update:
Journal entry by Allison Hofstad
12-Aug-2018
by: Perry Blanchfield
Bob Spencer family update:
Journal entry by Allison Hofstad 
8-Aug-2018
by: Perry Blanchfield
Bob Spencer family update:
Journal entry by Brittanie Mostad
21-Jul-2018
by: Perry Blanchfield
Bob Spencer family update:
Journal entry by Brittanie Mostad
I don't have much for new information in regards to Destin and Rylan today but wanted to share new information on Kady. Kady completed her last surgery at Denver Health yesterday which was on her arm. All went well with that and she has been transferred out of Denver Health. Kady is now in Long Term Acute Care (LTAC) within Porter Hospital. This is about 5 miles from Denver Health. So far the move has been a positive experience all around. Kady will begin therapies in her room as tolerated. Keep the love and prayers coming for this beautiful family. 
19-Jul-2018
by: Perry Blanchfield
Bob Spencer family update:
Journal entry by Bob Spencer
Update July 19, 2018
It has been 3 weeks since the accident and it is natural to wish things would move along faster than they have.  Bob and Glenda's grandson, Rylan, has been out of the hospital for 2 weeks, but had to return for another surgery on his left eye.  The report was that there is too much damage to the eye to allow for the possibility of vision in the future. His eye was saved, but he lost sight through it.  Otherwise, Rylan still has bruising on his body, road-rash on his arms, and some pain in his abdomen, but is improving daily. 
Destin, his father, just had his last surgery, which was to fuse some vertebrae in his neck.  He can open his eyes and talk, but he is unable to move any other part of his body.  This past week he experienced heart problems and the medical staff had to use a defibrillator on him three days in a row. With all his broken bones, the doctors don't expect his legs to be able to carry his weight for another 3 months, and then recovery will require several more months of physical therapy.  Destin is on the road to recovery, but it will likely be another year before he is able to work, and then because of his physical limitations the type of work he will be capable of performing is unknown.
Our daughter, Kady, has opened her eyes a few times, but for the most part after three weeks remains unconscious.  She still has breathing tubes and feeding tubes, and today they repaired the last of her broken bones. Kady's prognosis remains uncertain, although the family remains optimistic she also will make a recovery.  The thought of a quick recovery has faded, but it has been replaced by optimism that over a longer length of time she will make the recovery we are praying for. Glenda has pledged to remain by her side until that day arrives. 
Glenda has not left Kady's side since the accident and has been the chief cheer-leader for her recovery.  There are naturally times when she feels discouraged, but she always manages to bounce back.  Rylan travels with me as we take care of his medical needs and visit his father in Billings.  He is beginning to think about starting school here in Cody, which is another factor to consider as we attempt to keep the family together.  When Rylan and I are not in Billings, we are in Denver visiting Kady and Glenda, his mother and grandmother.  In addition, we travel to their home in Pueblo where we are packing their belongings to put in storage. I often feel that some of the actions we must take are drastic, to drastic, but we are forced to recognize their recovery is not going to be days and weeks, but months and years.    
18-Jul-2018
by: Perry Blanchfield
Bob Spencer family update:
Journal entry by Allison Hofstad 
From Bob this morning:  Rylan is out of surgery. The doctor found a lot of scaring and damage but fixed what she could. She said the eye has very little sight potential but wanted to save the eye. He needs to be seen tomorrow morning and again in about a week.  Prayers for healing.  
Journal entry by Allison Hofstad 
13-Jul-2018
by: Perry Blanchfield
Bob Spencer family update:
Journal entry by Brittanie Mostad 
10-Jul-2018
by: Perry Blanchfield
Bob Spencer family update:
Journal entry by Brittanie Mostad
8-Jul-2018
by: Perry Blanchfield
I will be posting any updates here on Bob Spencer's family. Thy are copied from the Caring Bridge website. I will include the name of the poster at the beginning of each update.
Journal entry by Allison Hofstad
Sorry it took so long to provide another update. There hasn't been a whole lot of change in status.
Destin-unfortunately with Bob being gone, we haven't received an update so I don't know how Destin is doing. Please continue to pray for healing.
Rylan-Rylan has been with Grandpa Bob, Grandma Glenda, and his uncle Dustin in Denver with Kady. Glenda says he's been a trooper through all of this! He has some appointments in Billings next week so he and Bob will head that direction tomorrow. Rylan will get to see his Paternal Grandparents and his dad! I suspect he's excited to see them all!
Kady-Kady continues to hold her own. Her vital signs are stable and the orthopedic surgical team is preparing her for surgery. They intend to work on her arm and leg this week if all remains stable for her. There is also discussion from the nureosureons that they will go in and fix her spinal fractures hopefully this week. Kady will have a tracheotomy and Gtube surgically placed today so please pray those procedures go well.
Kadys brother Dustin will head back to ND today. Glenda expects to receive some new visitors from ND and Colorado this week so we are happy for that.
Destin and Kady have some amazing friends, neighbors, colleagues, etc. that have been helping Bob and Glenda with their animals and other responsibilities back home. A huge shout out to Blair, Kari, Chris, Lyndsi, James, the whole Vestis crew, and everyone else for your help and support through all of this. You cannot possibly know how grateful we all are for your helping hands! My sincerest apologies if I have forgotten anyone, I'm sure I did.
5-Jul-2018
by: Perry Blanchfield
Last Friday morning, Bob Spencer received one of those visits from the Wyoming Highway Patrol everyone fears. His daughter, Kady, son-in-law, Destin, and 12-year-old grandson, Rylan, had been involved in a head on collision while traveling to Cody for the holiday weekend. After being taken to the Cody hospital, both Kady and Destin were life flighted to Billings, while Rylan was also transferred to Billings by ambulance. Once examined in Billings, Kady was life flighted on to Denver Health where they specialize in head trauma.

Grandson Rylan, who was sleeping in the back seat, received the fewest injuries. He had several facial fractures, bruises and lacerations over his entire body, and severe damage to his left eye. Surgery was done on the eye in an attempt to save the eye, but any vision that returns will take up to a year of healing. He is now out of the hospital and traveling with grandpa Bob.

Son in law, Destin, broke over 14 bones including both legs, arms, shoulder, back, and a number of ribs in both the front and back. Initial surgeries intended to stop bleeding in the chest, which included replacing a 4 inch section of his aorta, put a plate in his chest to provide support for the broken ribs, and attempted to repair his deflated lung. Destin was in a coma for 5 days, during which time the repair of his broken bones was placed on hold until he was stable enough for additional surgeries. Destin seems ready to begin his journey down that road.

Daughter Kady received many broken bones, broken neck, and severe trauma to her head. Kady has remained in a coma since the accident; the doctors don't talk in terms of days or hours when they talk of change, but instead they talk in terms of weeks and months. Doctors say it will take months to determine the extent of permanent brain damage.

The grandson will spend the near future with Bob and Glenda while his parents recover. They will have to shuffle between Billings and Denver in an attempt to keep the family together. Due to the extended recovery times, their furniture and belongings will be put in storage. The plan is they will live with Bob and Glenda for as much of their recovery as possible, but even the most optimist estimates indicate all their activities will be limited for at least a year.

For the Spencer's the events of the past week are difficult to accept. While they are extremely saddened, they remain hopeful that their family will be able to come back together; it won't be soon, but eventually.

In addition to the tragedy involving their children, Glenda was diagnosed with leukemia a couple months ago and they are working their way through more testing to determine a plan for her treatment.

Bob and Glenda will be spending their lives in hotels for the foreseeable future in order to be near their loved ones, most likely for months. They will be shuffling back and forth roughly 600 miles between Denver, CO and Billings, MT to support Kady and Destin all while taking care of their 12-year-old grandson. During this time their financial burden will be tremendous, as you can imagine. If you would like to help with a donation, I'm sure Bob and Glenda would greatly appreciate your support in their time of need. If so, please make a check out to Bob Spencer and send to:
Bob Spencer
679 Southfork Road
Cody WY 82414
Please keep Bob and his family in your thoughts and prayers.
Thank you Brothers,
Perry Blanchfield
770-366-4411
21-Jun-2018
by: Perry Blanchfield
24-May-2018
by: Perry Blanchfield
I received a reply to an email I sent to Walter Kent from his wife informing me of his passing. Rest in Peace Brother. The following is Walter's obituary:
22-May-2018
by: Perry Blanchfield
The Honor Our Fallen ceremonies held each year over Memorial Day weekend are right around the corner. The cost for the flowers runs right at $3000. So far we have donations of $1675 which is far short of our $3000 goal. 

Everyone's name that makes a donation, no matter the amount, is listed on the HOF donations page for that year. I am embarrassed to report that we only have 14 names listed there for this year. My vision was there would be hundreds of names on that page to show anyone that visits it we "Never Forget" our Fallen Brothers. 

So, we have just 10 days to reach our goal for this year's donations which ends on May 31st. It's as simple as a couple clicks from the Main Menu. To make a donation by credit or debit card, go to Donations then Honor our Fallen tab or simply click here. Remember, it's not about how much you donate, it's about how many show their support by donating any amount. Let's get 200 names on that page Brothers!

Thanks for supporting your Fallen Brothers,
PB 
5-Apr-2018
by: Perry Blanchfield
Dave Harbach has provided us an interview he did in 1983 with LTC Donald L. Meek from the US Army Military History Institute - Senior Officer Oral History Program. I am sure you will find it as interesting as I did. You can view the document from the History page or simply click here.
5-Apr-2018
by: Perry Blanchfield
I received this obituary for Gary Housman from Jim Clower of B Co. Gary was a member of the 589th Association and will be missed by all. RIP Brother.
Gary Housman May 19, 1947 - June 18, 2017
26-Jan-2018
by: Kevin Casey
Fellow Association Members-  I had noticed on the "Honor Our Fallen" section of the 589th website that donations to this important memorial have been few and far between recently lacking sufficient funds to complete its' intended purpose.  I've just made my yearly donation and in doing so would like to honor my fellow tent mates from those days for their service, friendship and brotherhood- Walter Hall, Sharon Eudy, Sterling Hester, Jim Noblett, Jim Huffman, Josephus Brooks and Henry Willis.  I'd also especially like to also honor our crusty, barking First Sergeant from those days at the 589th, Herbert W. Weisbach.  I had the chance to work with him closely during my time at Headquarters and then Headquarters Company and became aware of his concern for us all and our welfare.  He was also pretty good at taking some of the junior officers at the 589th to task on our behalf.  

I hope that this message spurs some of you to make similar donations to aid this very worthwhile program which places floral bouquets on the gravesites of those fallen 589th soldiers from our Vietnam days on Memorial Day.  Remembering them in this way is the least that we can do.  Best Regards, Kevin Casey HHC
24-Jan-2018
by: Perry Blanchfield
23-Jan-2018
by: Kevin Casey
 Fellow 589th Members-  100 photographs of my time with Headquarters and HHC in Cu Lam Nam (1967-68) can now be viewed on the "VN Photos" section of the 589th Website under my name.  Most are of fellow HHC enlisted men and were taken during our more "casual" times when we were trying to enjoy ourselves somehow in glorious Cu Lam Nam.  I've been able to remember most names of those photographed but some remain unidentified.  My apologies to those who are in that category. Many thanks to Perry Blanchfield who guided me during the process and who facilitated the posting to the site.  

My Best Regards To You All, Kevin Casey
19-Jan-2018
by: Nick Kallas
Sam Hollenkamp, 70 of Louisville, passed away Thursday, January 18, 2018. 
He was preceded in death by his parents: Clifford & Beatrice Hollenkamp; brothers: Don, Ron & Eddie Hollenkamp. 
Sam served his country in the Army during the Vietnam War. He retired from Multi Metals after working for over 40 years. He was an avid golfer and former member of South Park Country Club. 
Left to cherish his memory is his wife of 51 years, Clarinda "Inga" Hollenkamp; children: Sheryl Lynn & Deborah "Debbie" Armstrong (Ryan); grandchildren: Miranda Glass (Ben), Austin Downey, Jared Armstrong & Evan Armstrong; great-grandchildren: Aidan & Elaina; sister: Sandy Garr (David); brothers: Richard Hollenkamp (Jeanie), & Joe Hollenkamp (Patty); and a host of nieces, nephews, family members & friends. 

Visitation will be Monday, January 22, 2018 from 2-8pm at Arch L. Heady & Son Funeral Home, 8519 Preston Hwy, Louisville, KY.
Funeral services will be held in the funeral home chapel Tuesday, January 23rd, 2018 at 12pm, 8519 Preston Hwy, Louisville, KY.
Burial to follow at Kentucky Veterans Cemetery Central, 2501 North Dixie Boulevard, Radcliff, KY  40160. 
3-Jan-2018
by: Perry Blanchfield
Obituary for Graydon Taulbee
29-Oct-2017
by: Bob Spencer
589th Engineer Battalion Assn. (Vietnam)
October 29, 2017
Linda Hunt and Family
        6985 East 86th Court
        Merrillville, IN 46410
Dear Linda and family, 
On behalf of all the members of the 589th Engineer Battalion Association (Vietnam), I want to express our sorrow over John's death.  John will be missed by each of us. 
I have appreciated being able to share some time and memories with John during our reunions over the past 8 years – I wish we could have reunited sooner.  When we first reunited after over 40 years, memories of John were some of the last memories I still carried.  Whether he wanted to be or not, John was always a good example for the rest of us.  He was tall and slender with a reserved demeanor, but he was always ready to smile.  Regardless of the stress, danger or risk, John was always there for his platoon, for his brothers, and to support the comradery we shared. You could always count on John to have your back-side.... No one could ask or expect more.  Although John wasn't the type of person to dwell on it, he made a difference in many lives. I wish I would have told him when I had the opportunity.    
John's brothers are hesitant to say good bye, so we will just say "later."  We know that John isn't really gone, he is simply walking point and clearing the way for the rest of us – he is probably preparing camp right now.  He certainly will never be forgotten, but will forever be known as that young man, caked with dirt, wet with sweat, fearful of what is ahead but confident he will prevail – one of our brothers-in-arms.   
Linda, I hope you will share our feelings about John with the rest of his family.  John is a person each of his family members can be proud of, just as we feel honored to have known him while we shared an important part of our lives together. Our memories of John will live on to the very end.    
With Deep Sympathy,
 
Bob Spencer
589th Engineer Battalion Association (Vietnam)
PO Box 62
Lignite, North Dakota 58752
28-Oct-2017
by: Perry Blanchfield
Just got home from paying my last respects to a very good friend. They all hurt but this one was especially painful. John was a good friend and contributor to the Association from the time I found him in June 2017. His wife, Linda, is holding up but it will be difficult for her, so please keep her in your prayers. Those of you that knew John and Linda know how much they pitched in at our reunions every year. He will be missed!
  

John L. Hunt


August 19, 1948 - October 24, 2017 

John L. Hunt, age 69, of Merrillville, IN, passed away on Tuesday, October 24, 2017 at Vibra Hospital in Crown Point, IN.
John is survived by his wife, Linda of 48 years; 2 children: Keith (Brandi) Hunt of Valparaiso and Amanda Klimczak of Merrillville, IN; 4 grandchildren: Genesee and Caleb Klimczak, Logan and Alexis Hunt; 2 brothers: Ken Harold Hunt and Michael Hunt; 2 sisters: Norma May and Joann Cantrell; and many beloved nieces and nephews.
John was a member and elder of Adventure Christian Church of Crown Point.  He was retired from Heckett MultiServ.  John was an Army veteran serving in the Vietnam War.  He also enjoyed fishing, rehabbing houses, vacationing, working in his garden and attending car shows.
Friends may visit with the family on Friday, October 27, 2017, from 4:00 PM to 8:00 PM at Geisen Funeral, Cremation & Reception Centre, 606 E. 113th Ave., Crown Point, IN 46307.
Funeral Service will be held on Saturday, October 28, 2017 at 10:00 AM at Geisen Funeral, Cremation & Reception Centre, 606 E. 113th Ave., Crown Point, IN 46307, with John Starr officiating.  Interment will follow at Chapel Lawn Memorial Gardens, Schererville, IN.
25-Oct-2017
by: Bob Spencer
17-Oct-2017
by: Larry Doff
So Annie and I are embarked on the MS Norwegian Jade with 2,400 of our closest friends on a 10 day cruise, New York City to Quebec, Canada.
We're on Deck 7 on the second day out when we spot a guy with a generic Vietnam veteran's cap.
Larry:  Welcome home, buddy.
Guy: Thank you, Sir. Are you a vet also?
Larry:  Yeah. I put in two tours in Vietnam and three additional missions up to just before the end.
Guy: Ah.  When were you there?
Larry: My first tour was 1967 to 1968.  I went back 1970 to 1971.  And I went back for a couple of months each in 1972, '73 and '74.
Guy: Wow.  I was there also in 1967 to '68.  Where were you?
Larry:  I was in MR II, up in the Central Highlands.
Guy:  You're kidding!  I was in the Central Highlands too.  Our boat landed in Qui Nhon and we took LST's in to the beach.
Larry:  Qui Nhon?  That's where I came in-country also.  I was in the advanced party for my battalion.  We flew in from Fort Hood in a C-130. We ended up working on QL-19 from Qui Nhon to Ahn Khe and on toward Pleiku.
Guy:  Me too!  I was based out of Camp Swampy.  Ever hear of it?
Larry:  Sure. You had to be with the 589th Engineer Battalion. I even have my 589th hat with me.
Sonny Laubach:  I can't believe this.  What a coincidence. I was with the 70th Dump Truck Company attached to the 589th.  What's your name? Sharon (his wife who was standing next to him during the entire exchange), can you believe this?
So Sonny and I spent several enjoyable hours recalling memories about our time with the 589th and sharing stories with other veterans who attended the Veteran's Socials arranged by the Cruise Director on the ship.  Sonny was unaware of the 589th web-site, but happy to find a source of photos and information about the Battalion.
Meeting Sonny and Sharon was a highlight of our trip.
Welcome home, Sonny.
Regards,
Larry Doff
12-Oct-2017
by: Perry Blanchfield
I recently sent out an email to all members and had several returned as "Not Deliverable" This is not uncommon as I realize you guys don't always keep us updated on your change of contacts. In this case though I decided to do a search for the returned emails and found that two of them were deceased.
I am sad to report that Thomas Lutrel of D Co and Charles Tockey of B Co have passed away. Rest in Peace Brothers. Here is their obit and Find a Grave articles:
04-Oct-2017
by: Kevin Casey
Fellow 589th Association Members-  Since I've not been able to attend the annual Branson Reunion, I'm thinking of hosting a mini-reunion dinner/luncheon at a Los Angeles area restaurant sometime in November or early December, most likely on a Saturday or Sunday afternoon or evening.  I've already contacted other members from the 589th membership roster who are located here in Southern California.  Have I missed you somehow?  If so, and if you would like to attend as my guest, just send me an email and I'll give you details as they become available.  The exact date is not yet worked out as I haven't yet heard back from all the invited guests.  Your wives are also cordially invited as my guest.  I tried to include everyone who would be coming to the event from a reasonable driving distance, there are currently 19 members who live in California although many in the northern parts of the state.  I also may consider having a weekend luncheon instead of a dinner in case I have guests who would rather not drive at night.  I will try my best to take everyone's schedules, etc. into consideration when making the final arrangements.

If you ever find yourself in the Los Angeles/Southern California region, get in touch with me and we can meet up.

Best Regards, Kevin J. Casey  HHC/1967/68
02-Oct-2017
by: Jim Clower
I regret to pass on the loss of another 589th member.

Kenneth Kendrick, B Co. 589 Engr of Savannah, Ga. passed away on 30 Sept. 2017. Kenny was 67.

His Obituary can be found here.

The viewing is tonight Oct.2 from 6:00pm-8:00pm.  Graveside service will be held on Tuesday Oct. 3, 2017 at Hillcrest Abby West.

He is preceded in death by his wife, Donna Ellen Hendley Kendrick

Survivors include three sons and a sister. 

Flanders Morrison Funeral Home is in charge of arrangements.
16-Sep-2017
by: Perry Blanchfield
I just found out from John and Fritz Ryan that Gary Burns was killed in a tractor accident at his home in Cleveland MO this past June. Gary was in the 513th which was attached to the 589th in Vietnam. Gary had attended every 589th Association reunion and was registered for this year's reunion in Branson. I will remember Gary as someone that was a friend to all that knew him. He will be missed. RIP Brother.
25-Aug-2017
by: Bob Spencer
We have welcomed three more members to the association whose contact info can be found on the Membership pages:
| | | | | | | |
| --- | --- | --- | --- | --- | --- | --- |
| First Name | Last | CO | Tour of Duty | Date Added | City | State |
| Jim | Watts | D | Apr67-Apr68 | 7-Aug-2017 | Kingwood | TX |
| Jessie "Doc" | Johnston | HHC  | Jan69-Feb70 | 4-Aug-2017 | Fontana | CA |
| James | Prudhume | B | Apr67-Apr68 | 27-Jul-2017 | Fresno | CA |
3-Jun-2017
by: Perry Blanchfield
The following are a couple emails I received from Henry McNabb following the HOF Ceremony for his brother, John Joseph McNabb, who was killed in Vietnam on 30Nov1967. John is interred at the Holy Cross Cemetery in Malden, MA. Many thanks to Jeff Pestana and his wife, Fran, for representing the 589th again this year on Memorial Day:
"Tuesday May 30, 2017
Time 6:48 am
Dear Mr. Perry Blanchfield,
I wanted to say Thank You, and 589thEngineers Battalion Association (Vietnam), for Beautiful Flowers that were sent for Our Oldest Brother John Joseph McNabb, as like Always a Nice Gesture in Remembrance to Him.
Like to also Thank You too Mr.& Mrs. Jeffrey Pestana, as Jeff & Fran are a Great Couple and are Nice Individuals which is Truly a Blessing to know both of them.
Jeff is a Great Honor Guard Representative for Your Unit, and Down to Earth when talking with him, as explained how the Members go to All the Fallen Comrades gravesites in All the States, as They are Never Forgotten and Remembered All these Years.
In closing just wanted to say, that The Entire McNabb Family was Touched and Honored by Gesture and in Our Hearts know that Our Parents Mr. & Mrs. Henry F. McNabb, and brother Francis and sister Sheila were All looking down Upon Us, from Heaven.
Sincerely
Henry John McNabb
P. S. God Bless Entire 589thEngineeer Battalion"
"Sat. June 03, 2017
Time 5:10 PM
Dear Mr. Perry Blanchfield,
I just received your email, and by all means will allow you to Post the comments on Website that I sent to say Thank You to 589th Engineer Battalion Association (Vietnam) and You, for Our Oldest brother John Joseph McNabb, along with Mr.& Mrs. Jeffrey Pestana.
I'm probably not the best letter writer, but try to convey the deepest feelings, how Our Family is Touched and Honored to know that John, along with his Comrades, are Remembered and Never Forgotten after All these Years.
Johnny was born February 21, 1945 and died November 30, 1967 which means this year is 5O Years.
John was Very Proud to be a Soldier, of the United States Army, and especially liked Heavy Equipment Training at Fort Hood Texas. He used to show us pictures in books of vehicles, that he worked during school training.
Brother John was the second oldest of seven children as four boys and three girls, as he enlisted in Army. Our Parents Mr.& Mrs. Henry F. McNabb were Very Proud of Him along with Entire Family.
I have written a few letters to you Mr. Perry Blanchfield, over the years mention how Our Mother Mrs. Kathleen McNabb became President of Chapter of Gold Star Mother's here in Somerville Massachusetts, and how I also a Vietnam Veteran in United States Marines.
Over the Years have mentioned to a Lot of Friends, about the Memorial Service at Holy Cross Cemetery in Malden Massachusetts, and how Honor Guard Mr. Jeffrey Pestana and lovely wife Fran bring Beautiful Bouquet of Flowers and take pictures.
They truly are Great Individuals, for doing this Solemn Tribute, and All your other members throughout this Country, The United States of America.
Sincerely
Henry John McNabb"
29-May-2017
by: Perry Blanchfield
29-May-2017
by: Perry Blanchfield
2017 HOF Volunteers:
Tommy McLain and Doyle Breeden
Sherlin's Vietnam service honored posthumously
Gabriel Garcia
Almost 50 years after his death in the Vietnam War, more than a dozen friends, family members, and military veterans gathered at the headstone of Freddie Michael Sherlin for a flower-placing ceremony.
Sherlin, an Athens native, was 21 years old when he was lost in Ninh Thuan Province in South Vietnam on Aug. 8, 1969. His cousin, Andy Sherlin, was born years later, and that surviving family member was overwhelmed with the gathering.
"If you had told me that 50 years after I died, there were going to be a dozen people who would visit my grave, I'd have said you were crazy," said Andy Sherlin, present with his son, Jacob. "And that speaks volumes about Freddie, about his friends, about us as Americans. And as his family member I never met him, he died a decade before I was born, but I'm thankful for everyone being here and I will assure all of you that I will continue to exalt his legacy, to honor family down the line."
The ceremony was one of 26 around the country conducted by surviving members of the 589th Engineer Battalion, in which Sherlin served, to honor those who died while serving with the unit. This is the third year the association of that battalion has conducted these ceremonies around the country during Memorial Day weekend.
Regarding Sherlin, Tom McLain brought Bible verse John 15:13 to mind: "No man has more love than the man who would lay down his life for his friends."
"Freddie's friends included all of us, all the citizens of this country," said McLain during the ceremony. "Not only did he volunteer to join the service, but he volunteered for his second tour in Vietnam. He was relieving another equipment operator when he was killed. From what I've heard about him and what I've read of him and people I've talked to, he was always thinking of others, and that's what it's all about."
29-May-2017
by: Perry Blanchfield
2017 HOF Volunteers:
Jim Swick, Robert Coy, and Luigi Bersani
                               Stacey Gross - Staff reporter
 

        Jim Swick pores over documents related to his time in the 589th Engineers, and the men he served with in Vietnam.
It's not often that a Vietnam veteran wants to talk about his service.
2-May-2017
by: Perry Blanchfield
Jerry Wayne Best "Nephew", 74, of Florence, passed away April 30, 2017 at his residence. He was a member of Florence Boulevard Church of Christ, and the Laborers Local #366.
Visitation will be Tuesday, May 2, 2017 from 6-8 p.m. at Greenview Funeral Home. The funeral service will be Wednesday, May 3, 2017 at 11 a.m. in the funeral home chapel with David Rushlow and Dale Boren officiating. Burial will follow in Greenview Memorial Park.
Mr. Best was preceded in death by his parents and a sister.
He is survived by his wife, Marjorie Coleman Best of Florence; son, Jeff Best (Tiffany) of Tuscumbia; daughters, Kimberly Powell (Joe) of Waterloo, and Angela Yeates (Harry) of Elk Grove, CA; a sister, Kathy Harbin of Florence; and grandchildren, Chad Powell (Katie), Carly Powell, Makayeleigh, Abby, and Lilly Best, Tyler and Tucker Yeates, and Jessica Sutton.
Active pallbearers will be Gat Atkinson, Buddy Blaxton, Gary James, Phillip James, Milton Kirby, and Sam Landrum.
Tex Addicks, Lynn Brown, and Larry Westmoreland will serve as honorary pallbearers.
The family would like to extend a special thanks to Hospice of the Shoals.
Services will be held at:
        Greenview Memorial Chapel.
        3657 Old Chisholm Road
        Florence, AL 35633
        256-764-2411
29-Mar-2017
by: Wayne Keenan
I just joined the 589th association & was going through the website & noticed the post about W.F. Green veterans home by Perry Blanchfield. I am a lifetime member of the American Legion Post 99. The ladies auxiliary host W.F. Green for bingo and a lunch every month. Small world.
24-Mar-2017
by: Perry Blanchfield
I was trying to get in touch with SGM Frank Leeder and see how he was doing and instead found out he had passed away on Feb 22nd, 2015. So sorry to hear it. Frank came to our 2009 reunion in Waynesville, MO and donated several of his mementos including his Engineer Castle from Vietnam. He served in WWII, Korea, and Vietnam. A great American and one I am glad I was fortunate enough to meet and talk to. Rest in peace Brother!
Click here to read Frank's obituary:
24-Mar-2017
by: Perry Blanchfield
Cool tag and the car ain't too shabby either. First one that can tell us who it belongs to wins a 589th cap and Unit Crest. Post your answer on the Guestbook.
9-Mar-2017
by: Bob Spencer
We have welcomed two more members to the association whose contact info can be found on the Membership pages:
Kurt Cameron, A Co
        and
        Joseph Riehm B Co
29-Jan-2017
by: Bob Spencer
Willie's Question on Member Authority 
By Bob Spencer
Willie.  I want to dispel your belief and concern that it is my opinion the members of the 589th Association don't have any rights in their Association.  I am not sure what I could have done or said to give you that impression; the only comments I have made even close to the subject are in the article "589th Board Responsibility" published November 24, 2016 in the Latest News section of this website.  As I respond, I am assuming the 589th Board Responsibility article is the source of confusion. 
First, I believe we, as individual members of the 589th Association, own all the rights in the organization.  As members (I am going to refer to us as "member-owners" for clarity), we member-owners share the right to authorize all the activities of the association - as long as we stay within our Charter.  We could even exercise what I believe is the ultimate authority, which is to disband the Association.  There is no question about it!  When we exercise our member-owner rights, it is "one man, one vote". None of us have any more power in those decisions than the next guy – we are equal.   I want to say it again: the member-owners of the 589th Engineer Battalion Association share all the power and authority within the organization.  Having said that, the challenge within organizations isn't typically identifying the authority of the members, it is in defining just how the member-owners go about exercising their collective rights.  As members we are responsible for making good decisions, in a timely manner, that benefit the larger membership body as well as the organization itself.  
Because it is not possible or practical for every member-owner to participate in every decision the organization makes, it is customary to select a board of directors to represent the member-owners in those decisions.  When member-owners select their board of directors, they are not giving up their power and authority, they are simply authorizing those directors to exercise the authority on their behalf.   A board of directors has no more power and authority than what is granted to it by the member-owners.  If there are decisions the member-owners want to retain, it is perfectly appropriate for the member-owners not to grant that specific authority to the Board. 
Some member-owners inappropriately feel they are giving away their power when they delegate authority to a board of directors.  That is simply not so; instead there can be several benefits.  A couple of the most important are the reality that each member-owner is not going to be as informed on any given issue as you would expect a board to be. The risk is inferior decisions.  When a board makes a decision, the member-owners can hold them accountable for the results; if the member-owners make a decision, nobody is held accountable.  I believe one of the most important benefits accrues from more equal representation.  When we vote as member-owners, we vote representing our own selfish interests.  However, when a board of directors vote, the board is held to the higher standard of representing all of the member-owners and the organization itself.   
So, in summary, my opinion is:
Member-owners hold all the authority and decision making power within an organization.   
Member-owners delegate authority to a board to allow the organization to function efficiently.
Member-owners delegate authority to their board not to advantage the board, but to advantage the owners and their organization.
A board should have all the authority necessary to make timely decisions. 
If member-owners want to retain the authority over any given issues, they are certainly within their authority to do so, but the retention of responsibilities must be communicated with the board.
13-Dec-2016
by: Bob Spencer
We have welcomed two more members to the association whose contact info can be found on the Membership pages:
Harold "Buddy" Harrison, A Co
        and
        Thomas "Papa Tom" Douglas B Co
1-Dec-2016
by: Perry Blanchfield
Bill Heflin and I took a little trip to Bay Minette, AL to visit one of our 589th, A Co Brothers, Woodrow "Woody" Lucy. Woody is in the William F. Green State Veteran's Home (251-937-8049) where, according to Pat and Woody, he is getting some good nursing care. We had a nice visit at the nursing home and then took Woody out for a drive around the Bay Minette area. Woody shared a few interesting stories about his younger days from this neck of the woods, some of which were quite surprising to say the least! Later on we had a great dinner at Street's Seafood Restaurant. Those of you who know Woody and understand what a sizable appetite he has will be happy to know he didn't disappoint us. I'm so glad Bill and I could bring a little joy to Woody, especially at this time of year. We love you Brother!
24-Nov-2016
by: Bob Spencer
589th Board Responsibility
One of the questions visited by every organization is "who gets to make the decisions?"  Our interest in the answer typically varies directly with the impact those decisions have on our day-to-day lives. Thus, most decisions made on our behalf don't even gain our attention. We don't want to know.  We don't want to have to decide. We have enough of our own decisions to make.  Well, that is unless we have strong feelings about a decision we disagree with.   Designating Branson as the site of the 589th Association's 2017 Reunion is one of those decisions that have gained attention.  Some members are for it, some are against it, while others feel the significance of the reunion is more important than its location.   
While the nature of the organization necessitates the Board making many decisions on behalf of the membership, the board is also obligated to help the membership understand the rationale supporting those decisions. The following text was written to help board members understand the Board's obligations to its members; the document speaks not only to the selection of the site for a reunion, but also to the many other decisions a Board is obligated to make.     
The 589th Engineer Association's Bylaws are in place to help define the rules and regulations that govern the affairs of the Association and the rights and responsibility of its members.  As with bylaws in general, the Association's bylaws cover topics such as the purpose of the organization, qualification of membership, the number, qualification and election of directors, a description of their duties, and how meetings are to be conducted. 
Board governance standards recognize that the membership collectively retain all the power and authority within the organization, except the power and authority delegated to its board of directors.  Due to the difficulty of governance within large groups of members, organizations typically establish a board of directors, made up of its members, to represent them while conducting regular business activities.  When delegating authority to a board of directors, organizations use their bylaws to reflect the duties and responsibilities of the overall board and the responsibility of each board officer.  Article VIII of the Bylaws describes the purpose of the Association's Board of Directors.  The Bylaws state, "The purpose of the Board of Directors is to maintain oversight over the organization and its activities, maintain an active role in long-range planning, generate and oversee general policy discussions, build a positive public perception and image of the Association, and serve in a fiduciary capacity on behalf of the members of the 589th Association".  
A thorough review of the Association's Bylaws reflects that the only responsibility the membership reserved for itself is to approve dates for its reunion if the proposed date falls outside of the period April 15 through October 15.   The Bylaws are quiet as to the authority for setting reunion locations. 
A broad description of the legal responsibilities of a board of directors may be summarized as follows, which is often referred to as the three Ds. 
Duty of Care:  Board members are expected to actively participate in organizational planning and decision-making and to make sound and informed judgments.
Duty of Loyalty:  Board members (and therefore the board) must put the interests of the organization before any personal interests and avoid conflicts of interest (real or perceived). 
Duty of Obedience:  Board members must ensure the organization complies with all applicable federal, state, and local laws and regulations, and that it remains committed to its established mission. 
As the board performs its functions, it is fulfilling its fiduciary responsibilities to the organization and its individual members. Fiduciary means the members have placed the responsibility on the Board to act in good faith, care, candor and loyalty on behalf of all the Association's members.  There is an important distinction to be made here.  Having a fiduciary responsibility means the Board must act on behalf of all the members when it deliberates, not subsets of the membership.  In this example, a subset of the membership (those present at a reunion held in Branson), voted to make Branson the home of the 589th Engineer Association.  That subset of members may feel their position should rule until overturned by another vote of those attending the business meeting held during a subsequent reunion, but it is not the role of that subset to act as fiduciaries for the overall membership; that is the responsibility granted only to the Board.  The Board may acquiesce to that subset's vote and hold reunions in Branson, but that does't mean the Board has not exercised its authority and/or responsibility. 
So, my position is that the Board has the responsibility to act on behalf of all the members.  Some group of members may think they have the authority to represent each of the members during a business meeting, but they do not.  Those present at a business meeting may take a vote, but that vote represents an expression of the interests of those particular members; individual members present at a business meeting have no fiduciary responsibility to those members not present, but the board does.   So, unless the vote is relative to a question not deemed the Board's responsibility, the membership vote becomes advisory in nature. 
The best way to get our members' feelings on any given matter is, of course, to ask them; otherwise the board is only using its best judgment. We have never asked the membership in total to vote on the issue of Reunion location, but we did recently conduct a survey every member was asked to participate in.  The survey had some of the same characteristics of a vote.  Every member had an opportunity to participate, even without having to be at a polling location at a certain time.  Every member had an opportunity to express his feelings.  Each member only received one vote.  No member could express his opinion more than one time.  The survey was confidential.  However, when the results of the survey are reviewed, it is obvious the general membership holds an opinion that contrasts with those members voting at Branson.
When the 589th Association bylaws are reviewed, the history of our organization studied, and general board of director responsibilities are considered, the Board must set the location of the Annual Reunion.  However, when doing so, it must represent the desires of the membership, while keeping the purpose of the organization and its goals and objectives in mind.
The Board concluded Branson should be selected for the 2017 reunion, but the Branson option be removed from consideration and plans be made to hold the reunion in other locations in subsequent years.  One primary consideration is the complexity of finding appropriate facilities and organizing a reunion.  With all the factors involved, there was concern that not only would the alternate location be unsatisfactory for some, but that time constraints could make putting arrangements in place difficult.  Branson has the advantage of having hosted the 589th Engineers in the past, it has the necessary facilities, and based on our preliminary work is more reasonably priced than other destination locations.     
Thank you.
Bob Spencer
September 2016
9-Nov-2016
by: Bob Spencer
Hello Brothers,
This is notice of the 589th Engineer Battalion's 2017 reunion to be held in Branson between the dates of Wednesday, September 6th and Sunday, September 10, 2017.  The Stone Castle Hotel will again be our host. 
There has been discussion and debate back-and-forth on the merits of moving the 2017 reunion to an alternate location.  There is no doubt that most of you are ready for a change, which is evidenced by many discussions, your comments and your survey responses.  Much of the reluctance to change locations this year centers around the extra work to organize this 50th anniversary of the 589th Engineers landing in Vietnam, along with the uncertainty and complexity of holding a reunion in an unknown location.  So, the board has made a commitment with the Stone Castle for 2017, but will fully support another location in subsequent years.  Please give some thought to other locations, as we will undoubtedly be asking your opinion over the next few months. 
We have the 2017 reunion location and the dates identified, now we will begin to work out the details.  If you have any ideas, I would appreciate a short email or telephone call – being our 50th anniversary, our goal is to make it a memorable occasion for each of us.  Other than our business meeting and memorial service, for planning purposes all our time is open. A couple of ideas that are floating out there now is a one-day bus tour to Fort Leonard Wood, along with adding live entertainment to our Saturday evening dinner.
We will make sure to keep the most up-to-date reunion information posted on the 589th Engineer Association's web page.  What I hope you will do is register early by both calling the Stone Castle Hotel for reservations and filling out our on-line registration form.  When you make your room reservations, the Stone Castle will not charge your credit card until after your stay.  
Thank you.  I am looking forward to seeing each of you in September.    
Bob       
11-Aug-2016
by: Perry Blanchfield
I received this email update from Pat Lucy on Woody's and her medical condition etc. a few days ago and wanted to share it with everyone. Thanks for praying for both of them.
"Perry I am so sorry to tell you but Woody is in a VA nursing home in Mobile, AL waiting to be accepted into the VA Home in Bay Minette, AL. I had a stroke in May and our daughter came from Texas but she too has a job. We all went to the Social Worker at the VA in Pensacola and they coordination with Buloxi and found him a bed in Sea Breeze Nursing Home till they can get him in the VA Home. Woody was diagnosed with Cancer of the kidney (right). They could normally operate and remove the kidney in a healthy man. However his heart is so bad that is not an option for us. He had five heavy doses of radiation to try and shrink the tumor but so far it has not done anything. The cancer doctor says he has has this tumor for a very long time and he is not in a hurry to try chemo.
As for me I was in the hospital for another reason and daughter came to pick me up and take me home as I was being released. While waiting for the nurse get the discharge papers I past out and somehow Chris knew right away it was a stroke and called the nurse in. They rushed me to Cardiac Care and gave that drug they administer if they can use it in the two hour time frame from the on-set of the stroke. It must have been a true blessing as I very have Little problems. I have nerves in the left hand that isn't right, still walk a little funny, sometimes sideways, and my speech has gotten alright except when I get tired. But I am able to do everything including driving. I drive to Mobile, once a week on Wednesday to see him and take him fruit, snacks. That is about 60 miles from where we live. I am still able to function at home by myself and since I took care of Woody for 21 years I am now trying to get back into bingo, Bunco, and card games. Things I haven't done in years. Thanks for being our friend.
Truly Grateful,
Pat "

The following letter is from Henry McNabb. Henry is the younger brother of John Joseph McNabb who, as you all know, is one of our 589th Fallen Brothers killed in Vietnam. It was received following our HOF Memorial Day ceremonies this year in which we honor all 26 of our Fallen Brothers by placing flowers on each of their graves.
"Saturday May 28, 2016 - time 1:32 PM

Hello to All,
On behalf of entire McNabb Family, want to say a sincere heartfelt thank you, for what 589th Engineer Battalion Association ( Vietnam ), did for our oldest brother John Joseph McNabb. I also want to mention Mr. Jeffrey Pestana of 589th Engineer Battalion Assn. Honor Guard Volunteer, along with lovely wife Fran for presenting Our Family with Beautiful Bouquet, of Flowers and taking pictures.
This is second year, that we have been presented with this Tribute to brother Johnny, as deeply appreciated with this HONOR on His Behalf.
Believe me it was a Honor for Our Family, as to know that brother John, along with other Soldiers, of The United States Army were Never Forgotten, and Remembered all these years.
John was Very Proud to be a Soldier of The United States Army, along with Our Parents Mr. & Mrs, Henry F. McNabb and Family, as might Add that Our Mother Mrs. Kathleen McNabb, became President of Gold Star Mothers', and helped many through the years.
I myself a Veteran of The United States Marines,
know what Military Life, instills in you throughout your Lifetime, as you Never Forget the Veterans', that served this Country, The United States of America throughout the Years.
In closing just wanted to say, a Sincere Thank You, as entire McNabb Family was Touched and Honored by Gesture.

God Bless America
Sincerely
Henry John McNabb"